Science
Get more with myNEWS
A personalised news feed of stories that matter to you
Learn more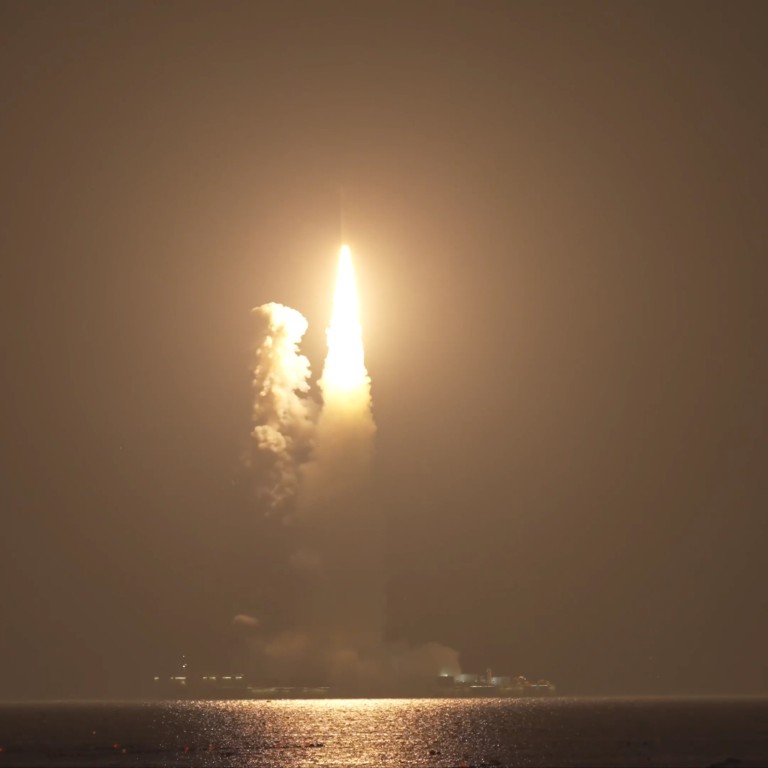 China launches experimental satellites to improve BeiDou network's accuracy
The new satellites will be designed to test technology that will allow the network to offer more precise positioning around the globe
The applications could also help improve the technology used in driverless cars or in agricultural drones
The CentiSpace-1 S5 and S6 satellites are designed to test technology that will pave the way for a constellation of 160 satellites, known as the BeiDou Low Earth Orbit Navigation Augmentation System.
The technology is designed to improve the accuracy of the system, which operates in a similar way to the American GPS, and improve its coverage all around the globe.
This will help support a wide range of applications from autonomous driving to agriculture, for example by allowing drones to be used to spray crops.
Systems such as BeiDou are not accurate enough by themselves to do things such as help land an aeroplane, so ground-based devices have been used to correct the navigation signals and improve their accuracy from a few metres to a few centimetres, according to a scientist with the China Satellite Navigation Office in Beijing.
However, ground-based augmentation relied on a dense network of reference stations and communication lines, which became impossible on the sea or in near-Earth space, the scientist, who asked not to be named, said.
Using low-Earth orbit satellites for space-based augmentation will help address this disadvantage by taking over the functions previously performed by the ground-based devices and also further improve the accuracy down to the millimetre level.
But it will also help expand the network's coverage around the globe – its ground-based devices were largely confined to China, meaning it did not work so well in some parts of the world – and reduce the time needed to obtain optimal accuracy because most BeiDou satellites operate from a medium-Earth orbit.
Other satellite-based augmentation systems have already been established by the United States, Europe, Japan and India.
The new satellites, each weighing about 100kg (220lbs) and developed by the Beijing-based company Future Navigation, will test new technologies including broadcasting equipment and electric propulsion devices that help correct a satellite's orbit, according to the Dazhong Daily newspaper.
They would connect with CentiSpace-1 S3 and S4, which were launched last month, the newspaper added.
The pair will also carry out intersatellite laser link experiments, a communication technology similar to that used on SpaceX's Starlink satellites.
Following the launch of CentiSpace-1 S5 and S6, the assembly of the BeiDou Satellite Navigation Augmentation System will start next year and is expected to be finished in about three years' time.
The satellites were launched using a platform off the coast of Shandong province. Sea launches have the advantage of being cheaper and safer than land launches, Zhang Ming, a member of the team behind the Long March 11 rocket used in the launch, told state broadcaster CCTV.
China is developing a satellite and rocket centre on the coast of Shandong to facilitate sea launches and offer a new route into space, in addition to its three inland launch centres and the coastal Wenchang spaceport on Hainan island.