Science
Get more with myNEWS
A personalised news feed of stories that matter to you
Learn more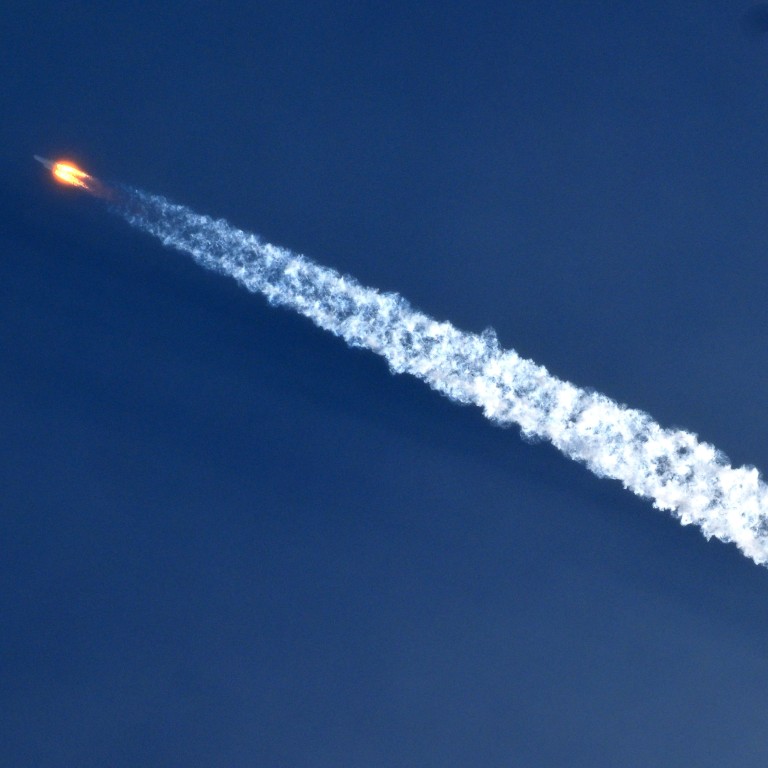 China's space station takes final shape with arrival of Mengtian module
CMSA says the research facility arrived just 13 hours after lift-off from launch pad in Hainan, southern China
The Tiangong will soon form its basic T-shape configuration when Mengtian is moved from its initial docking port
The
third and final module
arrived at China's
space
station at 4.27am on Tuesday, about 13 hours after lift-off from the Wenchang Satellite Launch Centre in the southern province of Hainan, the China Manned Space Agency (CMSA) said.
The research module Mengtian used its own propulsion to reach orbit about 380km (236 miles) above the Earth before joining Tianhe, the
Tiangong
station's core module, and Wentian, another research module.
The China Academy of Space Technology, which developed the guidance, navigation and control system for Tiangong, said the rendezvous and docking process had been handled quickly to overcome the challenge of Mengtian's tight energy budget.
If the mission had not been completed in the planned time frame, docking would have been delayed while Mengtian focused on restoring energy with its massive solar arrays, the academy said on its official WeChat account.
Mengtian's arrival was also timely in correcting the lopsided L-shaped combination of Tianhe-Wentian, which had used a lot of energy to stay oriented during orbit.
CMSA said Mengtian – currently connected to the core module's front docking port – would soon be moved to a side port to restore the station's symmetry and complete its basic T-shape configuration. No details were given of when the move will occur.
Mengtian is equipped with the Tiangong's most complex and expensive research facility – a trio of atomic clocks intended to keep time with unprecedented precision – along with seven other minilabs for cutting-edge research ranging from fluids physics to materials science.
The module's payload airlock will allow the station's small robotic arm to grab experiments and install them on adaptors on Mengtian's exterior to study the effects of cosmic radiation.
According to CMSA, Mengtian also has a dedicated area – 32 cubic metres of its nearly 110 cubic metres total volume – for astronauts to work out, but no sleeping area or toilet.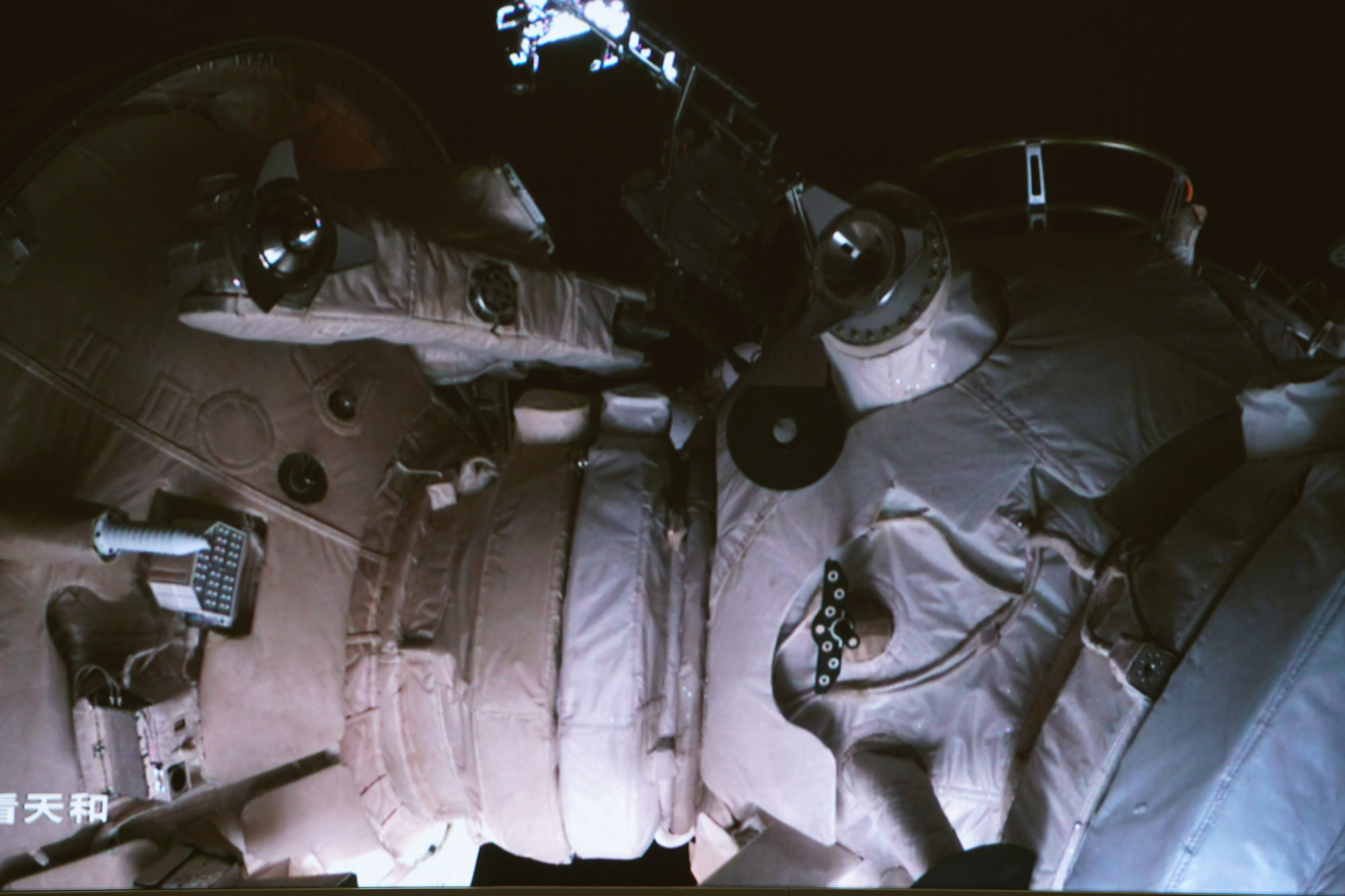 Mengtian's design has gone through major changes since it was first proposed a decade ago. Back then the plan was to mount China's first space-based optical telescope – today known as Xuntian – inside the module.
However, Chinese astronomers soon realised that the space station and its astronauts could hinder the telescope's observations, as reported by Physics World magazine in 2021.
The solution was the current "co-orbital" design, in which Xuntian will fly in the same orbit as the space station, but at a distance of a few hundred kilometres. This will allow the telescope to work independently, like the Hubble space telescope, while docking for repairs and maintenance when necessary.
When it goes into orbit in 2024, Xuntian will spend about 70 per cent of its observation time surveying the cosmos for mysteries from black holes to exoplanets.
The launch of Mengtian was the ninth of 11 missions needed to complete the construction and testing of Tiangong. Another cargo spacecraft, the Tianzhou 5, and the Shenzhou 15 crewed mission are due to fly by the end of this year.