Science
Get more with myNEWS
A personalised news feed of stories that matter to you
Learn more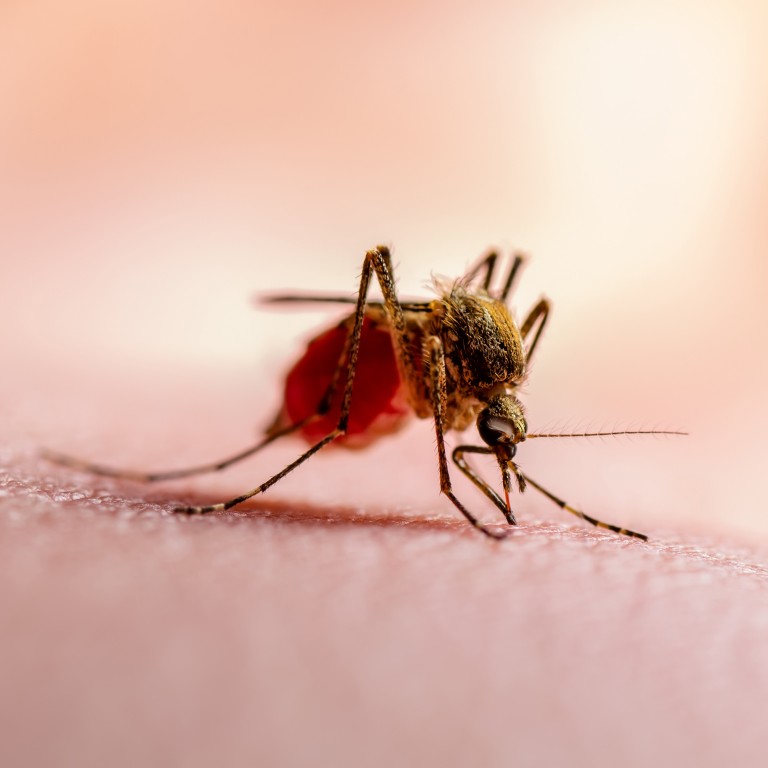 Study using mosquitoes to deliver vaccines has Chinese researchers buzzing
Researchers harness mosquitoes to deliver re-engineered vaccines for animals
Study may pave the way to reduce viral infections like Zika and could help save endangered wildlife
A team of Chinese scientists has provided new evidence that one of humankind's most annoying, or even deadly, pests could be a key ally in the fight against viral diseases.
In an article published in the peer-reviewed journal Nature Communications on December 16, researchers said they had developed new technology that can turn a
mosquito
into a flying vaccine carrier to immunise animals in the wild.
"Our study provides a future avenue for developing a mosquito-delivered vaccine to eliminate zoonotic viruses," said Professor Zheng Aihau, with the Institute of Zoology's State Key Laboratory of Integrated Management of Pest Insects and Rodents at the Chinese Academy of Sciences, who led the research.
The finding could not only lead to a reduced spread of viruses within populations of hard-to-access wildlife hosts, but also protect endangered species from viral diseases, the researchers said in the paper.
Zika belongs to the flavivirus genus and is transmitted primarily by Aedes mosquitoes. People infected by the virus can have symptoms ranging from rashes and fever to muscle and joint pain.
But Zika virus infections during pregnancy can cause infants to be born with microcephaly (an abnormally small head or cranial capacity) and other congenital malformations. The infection can also lead to premature birth or miscarriage.
By feeding mosquitoes blood that contained the CYV-ZIKV virus, the insects were transformed into a vaccine carrier. Zheng's team then tested the effectiveness of their new vaccine on mice.
Using Aedes mosquitoes infected with the new CYV-ZIKV virus, each mouse was bitten up to three times by 30 different mosquitoes, to simulate natural conditions.
The researchers found that the mice developed a protective immune response after being bitten by the mosquitoes carrying CYV-ZIKV, with resulting antibodies that lasted more than five months. After being injected with ordinarily lethal doses of Zika virus, the newly "immunised" mice all survived.
Additionally, the researchers found that immunisation in the mice also prevented Zika transmission from the mice to mosquitoes, thus blocking its cycle in nature.
To rule out the chance that the lab-made CYV-ZIKV virus could spread to wild mosquito populations, all mosquitoes used in the experiment were X-ray irradiated, rendering them infertile.
"Our study provides a future avenue for developing a mosquito-delivered vaccine for wildlife immunisation."