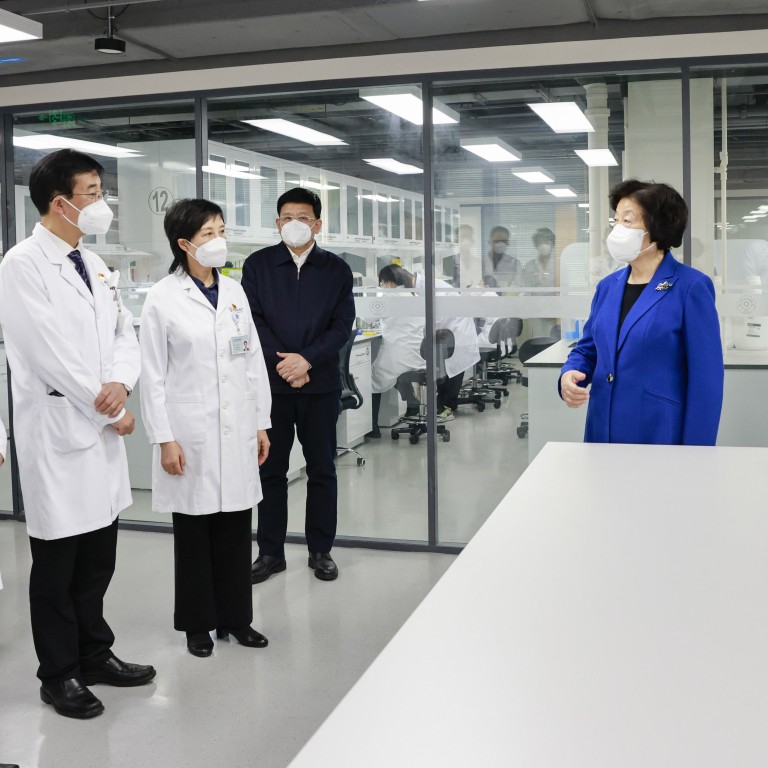 China's top Covid official confirms cases at 'low level' in bid to ease Lunar New Year worries
Vice-Premier Sun Chunlan says Covid-19 prevention efforts 'stable and orderly', citing steady decrease in severe infections
However, another wave of outbreaks is expected as people travel for family holiday gatherings
China's top Covid-19 official confirmed that infections were at a "low level" as authorities attempt to reassure residents ahead of the
Lunar New Year
.
During a hospital visit on Thursday,
Sun Chunlan
, the vice-premier who has led Covid-19 policy for the past three years, said prevention efforts were now "stable and orderly" and medical services were "effective", citing a "steady" decrease in severe cases in hospitals.
"We already have mature
treatment methods
and effective medication for
Covid-19
and should strengthen arrangements to treat severe cases," she said.
Sun said treatment of severe cases was still a "tough task" that should be handled by high-level hospitals.
Her speech followed the release of the latest figures showing that China has
passed its Covid-19 peak
and demand for medical services has returned to normal.
Positive cases have dropped 44.3 per cent since peaking nationwide on January 5, National Health Commission official Guo Yanhong said on Thursday.
She said the number of patients at fever clinics and emergency services also peaked between late December and early January.
As of Tuesday, 99.5 per cent of those in clinics were non-Covid patients while 85 per cent of those in hospitals were non-Covid patients, Guo said.
But another peak is expected as the Lunar New Year approaches and people travel across the country to reunite with their families for the most important festival of the year.
China will see a "larger and more severe wave" than previously predicted, according to the latest analysis by British science data firm Airfinity.
The report said cases could peak at 4.8 million a day, with 62 million infections predicted from January 13 to January 27, followed by a decline. It noted that the virus had spread quickly to rural areas, partly driven by people travelling for Lunar New Year celebrations.
At the World Economic Forum this week, Chinese Vice-Premier Liu He
reassured
the global business community that China was returning to normal "faster than expected", infections had peaked quickly and the economy would see a "significant improvement".
Liu's comments echoed President Xi Jinping's first public
response
to the massive wave of Covid-19 infections that swept the country. Speaking to healthcare workers on Wednesday, Xi described the outbreak as "fierce and serious" but insisted that China was on the right track, and "light is ahead".