Science
Get more with myNEWS
A personalised news feed of stories that matter to you
Learn more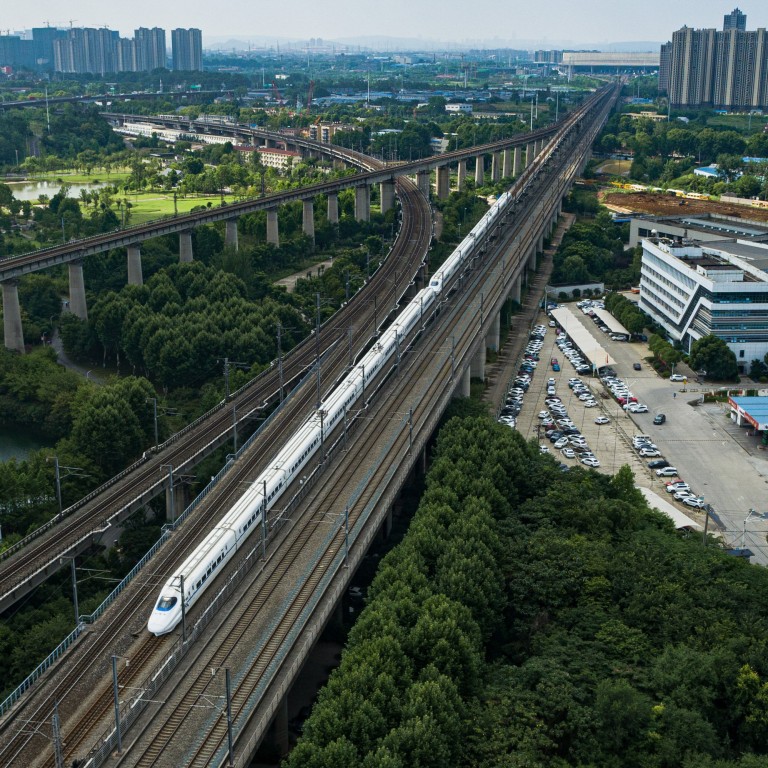 How China is fast-tracking high-speed rail with AI-powered builders
AI-powered machines are taking on some of hardest jobs on the world's largest high-speed railway network
Faster, safer and more efficient robotic construction has implications for other infrastructure projects in China and around the world, experts say
The world's most extensive high-speed rail network is about to get even bigger.
Later this year, several new lines will join the country's already vast network of electrified rail transport. They include a 277km (172-mile) line between Fuzhou and Xiamen, a 203km route between Guangzhou and Shantou, and a 278km link between Shanghai and Nanjing.
When they go into service, the combined length of the new lines will stretch more than half the total length of Germany's entire high-speed railway network, each providing trains capable of maximum operating speeds of 350km/h (217mph).
But the latest additions to China's high-speed railway network differ from most existing lines in the way they were built – by robots, specifically designed for overhead electrified lines. According to engineers involved in the projects, the automated construction methods have been tested and approved for use in the next high-speed rail projects.
"
Future projects
will follow suit," said Wang Peixiong, chief engineer with the China Railway Construction Electrification Bureau Group, in a paper published in Chinese language journal Railway Construction Technology in July.
The large-scale deployment of overhead electrified line construction robots has been hailed as an industry milestone, signalling that machines can now take over most of the labour-intensive work involved in high-speed railway construction, according to experts.
Railway construction involves a wide range of tasks, including excavation, grading, track-laying, bridge and tunnel construction, and the installation of signalling and communication systems. The infrastructure is costly, requiring a significant amount of physical labour, as well as specialised skills and knowledge.
Historically, rail projects have been gruelling, dangerous undertakings. For example, the railroad that runs across the Sierra Nevada mountains in the United States, required more than 10,000 Chinese workers to build. Those workers were referred to as
"coolies"
, meaning hard labourers in Chinese. Under harsh conditions, the workers were able to complete the line on time, completing America's first transcontinental railroad in 1869.
Today, robots and other advanced technologies have taken over much of the labour-intensive work to build railways.
In 2018, for example, China unveiled an autonomous machine that could lay high-speed tracks at a rate of up to 1½km per day. By 2021, improved precision and the ability to work 24-7 had allowed automated rail construction to install up to 2km of track per day.
Soon, robots had expanded their abilities beyond laying track. Welding, painting and inspection tasks could now be performed by robots. Automated equipment could also tunnel and pour concrete, among other tasks.
But until recently, robots were not capable of building the overhead electrified structures for
high-speed railway lines
. The job was thought too complex for machines, according to Wang and his colleagues.
The structures of guy-wires, poles and arms that help deliver electrical power to trains is known as the overhead contact system (OCS).
Building an OCS network for high-speed railways involves sophisticated processes – the pre-assembly of contact network arms and suspension cables, the transport of materials to the job site, and the installation of support pillars and suspension cables.
Installing pillars and suspension cables are particularly dangerous tasks, requiring working at heights under high-stress conditions.
Installing the arm of the contact network on the support pole, for example, requires that a worker first attach a pulley to the top of the pole, then use a rope to tie the arm to the ground and pull it up to the top of the pole, according to Jiang Zhehua, an engineer on Wang's team.
The procedure requires several workers on the ground coordinating with workers on the pole. If something goes wrong, the job could be fatal, Jiang said in a separate paper published in the same journal.
Because of the dangers and the nature of the work, assembling an OCS network has become the most labour-intensive part of high-speed railway projects, according to Wang's team.
To tackle the problem, railway engineers have devised automated construction technology, which uses digital data management platforms and intelligent systems for storage, pre-assembly, transport and construction, according to Wang's paper.
Automated sensors collect real-time data from a construction site, which is then sent to a smart warehouse where automated storage and retrieval systems locate and send the required materials to a smart factory for assembly into the pillars, arms, hangers and other components.
The finished components are then transported by autonomous vehicles to the construction site.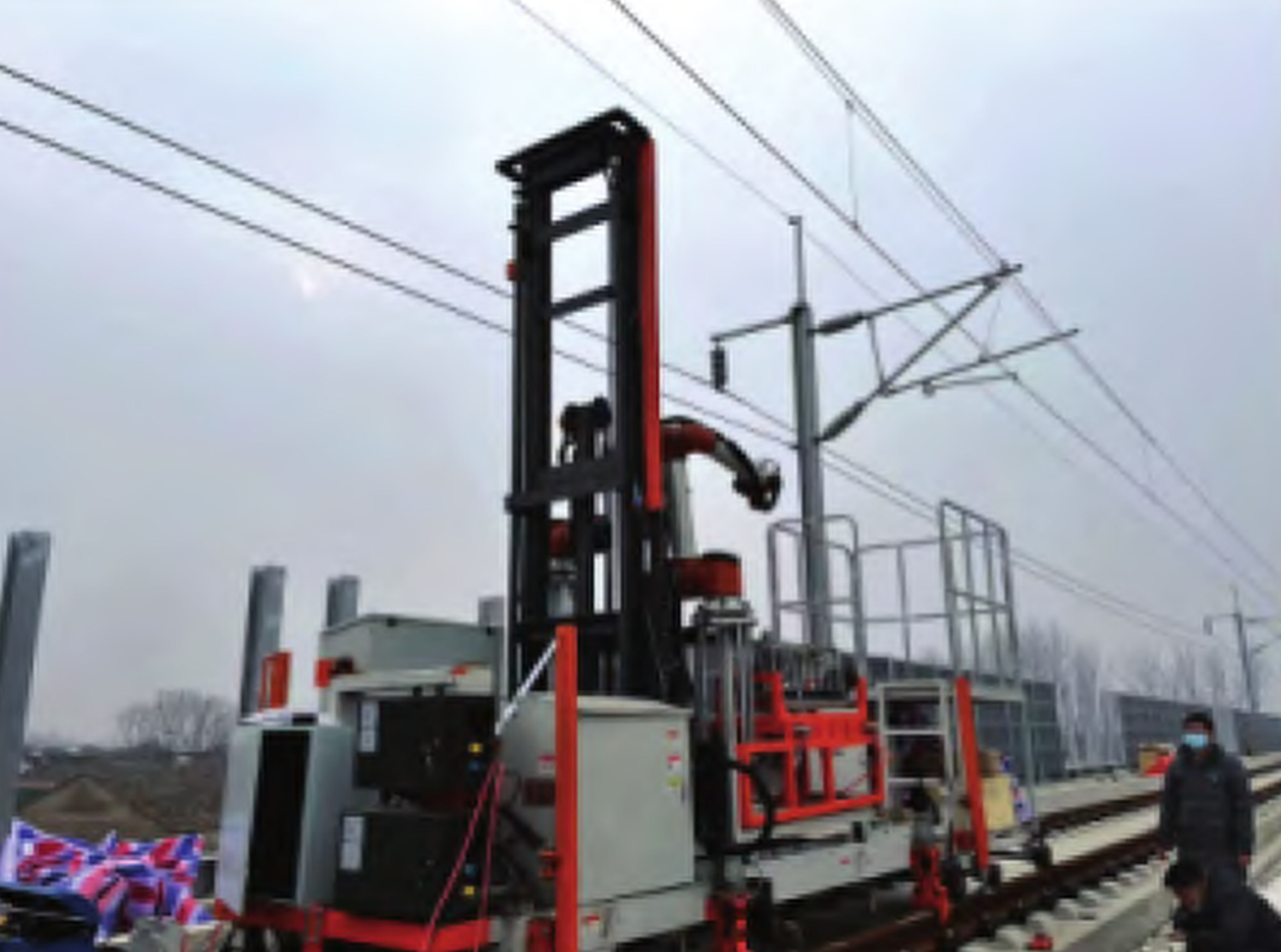 Robotic arms equipped with sensors and cameras detect and adjust the position of the components, and then lift and place them into their correct locations.
But even robots face challenges when it comes to building the OCS, according to the engineers.
One of the more complex aspects of the work requires that a large number of wires, poles, arms and other components are installed in a precise and coordinated manner.
The installation site may also provide unique challenges – uneven terrain, natural obstacles, adverse weather or other factors can hinder the installation process. Robots may have difficulty navigating such obstacles or adjusting to changes in the environment.
The OCS installation process also requires a variety of coordinated robotic systems to work together seamlessly to complete the installations.
The solution to these challenges is artificial intelligence.
Scientists have enabled construction site installation robots to use imaging recognition and target feature extraction algorithms to plan the optimal path for arm placement – precise to within 1mm (0.04 inch).
AI had also enabled robots to work in various adverse weather, the engineers said, adding that such robots could also work closely together, with one holding a component in place while the other tightened a clamp.
With the help of AI, the same robots have also become more versatile, able to navigate between workstations, adjusting and tightening screws to specific torques, and then returning to the zero point to wait for the next command.
At the warehouse, AI-enabled equipment such as intelligent forklifts, can pick up and transport materials, according to Gao Qi, another engineer on Wang's team.
The automated machines were programmed for self-maintenance, and could work 24 hours a day, performing a variety of inbound and outbound material tasks with high accuracy, Gao said.
The quality control functions of the warehouse have also been improved. Stored materials are sorted and moved through an optical darkroom for scanning. Gao said a specialised neural network model, which has been trained on about 30 different types of materials, could detect defects in the materials before they were used.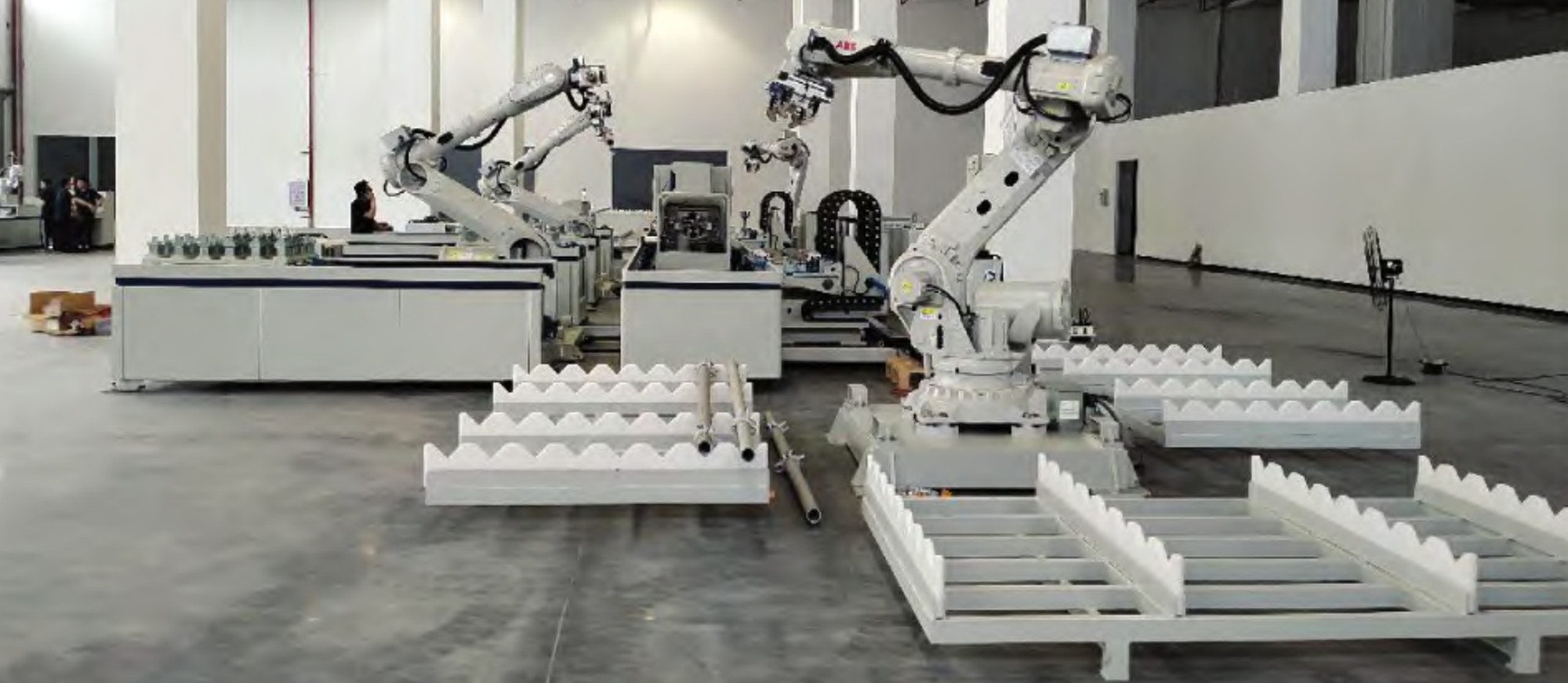 The technology has improved warehouse efficiency, he added, making processing up to 10 times faster than traditional warehouses.
Automated equipment and digital technologies can help improve the quality, efficiency and safety of the construction process, while increasing the lifespan of high speed rail routes.
The introduction of robotic technology in
high-speed railway
projects has the potential to fundamentally change the way infrastructure is built in China and elsewhere, according to the Chinese engineers, by translating efficiencies and cost savings to other kinds of transport infrastructure projects.
While robots can work around the clock without the need for breaks or sacrificing precision, they can also be particularly important in areas where there is a shortage of skilled labour or where labour costs are high, according to Wang's team.
The Chinese government plans to connect every major city and medium-sized city with high-speed rail by 2035. To do that, the country will need to nearly double the length of the existing 42,000km network, along with the construction of the bridges, tunnels and stations that such routes will require.
To achieve this goal, Wang's teams said the high-speed railway networks would need to be built, operated and maintained mostly by AI-powered machines – an AI transformation programme that has been dubbed Intelligent High-Speed Rail 2.0.
China is not the only country now using robots and automation to build high-speed railways. But China's extensive use of these technologies and its rapid pace of construction were "certainly impressive and represent a significant advancement in the field of transport infrastructure", said a Beijing-based rail scientist who requested not to be named.
China was helping other countries build
high-speed railway projects
, but the use of robots outside China faced challenges, such as local regulations, labour laws and cultural norms, the scientist said.
He said it was important to carefully consider the local context and engage with local stakeholders to ensure that the projects were implemented in a way that was socially, economically, and environmentally sustainable.