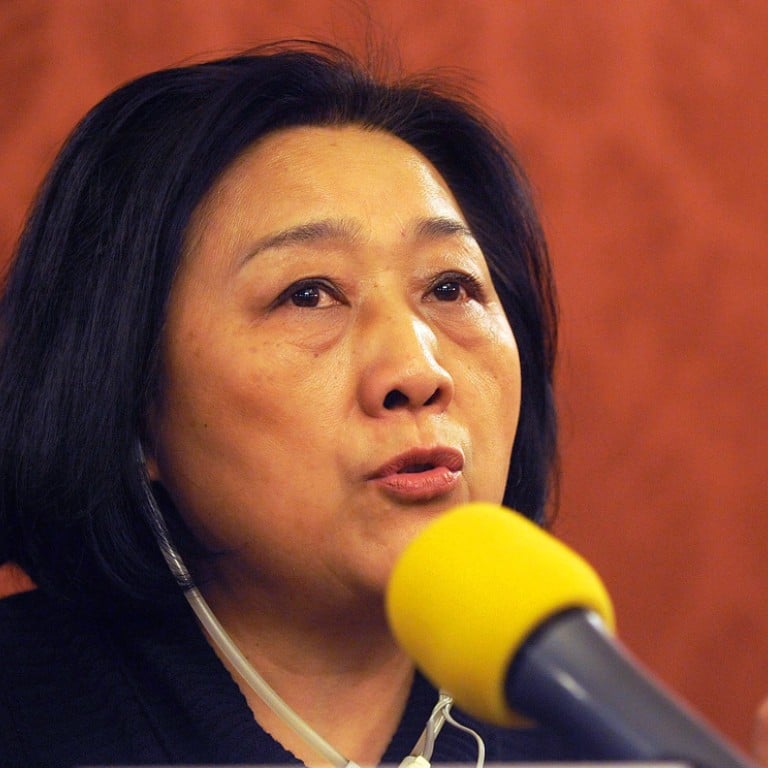 Update
Veteran Chinese journalist Gao Yu jailed for seven years for leaking state secrets
Sentenced handed down by a court in Beijing on Friday morning. Critics allege the charge against her was politically motivated
Veteran Chinese journalist Gao Yu, known for her hard-hitting reports on elite politics, has been sentenced to seven years in jail after she was convicted of leaking state secrets.
The Beijing No. 3 Intermediate Court said on its social media account that Gao, 71, had "illegally provided overseas personnel with state secrets" and had been convicted of "leaking state secrets abroad".
She would also be stripped of her political rights for a year after she was released, the statement said.
Gao originally stood trial in Beijing in November and denied the charge, often used to jail journalists in China.
She was not allowed to speak in court, but as she was led away she told her brother: "I'll be fine. I will appeal," and smiled, he said.
Her brother, who asked not be named, said she has become very thin and is so grey he could hardly recognise her.
Gao has been detained since April 24 last year on suspicion of "leaking state secrets abroad".
State media alleged she had "illegally obtained a secret central [party] document and provided it to [an] overseas website".
The document is believed to be a party circular known as Document No 9 that ordered cadres to tackle seven subversive influences on society, including "Western constitutional democracy" and "universal values" such as human rights and free speech.
She was forced to make a confession on state television last May, but later told prosecutors it was extracted under coercion when threats were made against her son.
The charge of leaking state secrets abroad carries a maximum penalty of 15 years' imprisonment. 
People familiar with Gao speculate that the authorities have long held a grudge against for her political writings and wanted to punish her.
Gao had already spent a total of seven years in jail for her work. On the eve of the Tiananmen crackdown in 1989, she was locked up for 15 months. In 1993, she was jailed again for six years for leaking state secrets.
Gao's brother said that by giving her such a long sentence on Friday, the authorities have effectively silenced her.
"Her mouth has been muzzled. When she is out she will be nearly 80, what can she do?" he said.
His sister suffers from high blood pressure and heart disease and he said he worried if she could survive until the end of her jail term.
"Given how her health has deteriorated in just one year, I doubt whether she can hold up until then," he said. 
The human rights organisation Amnesty International has condemned the prison sentence.
"This deplorable sentence against Gao Yu is nothing more than blatant political persecution by the Chinese authorities. She is the victim of vaguely worded and arbitrary state-secret laws that are used against activists as part of the authorities' attack on freedom of expression," said William Nee, China researcher at Amnesty.
Human Rights Watch's China researcher Maya Wang said Gao's heavy sentence was "a travesty of justice and shows that the party's law is little more than just a weapon to silence dissent".
Veteran journalist Ching Cheong, who spent nearly three years in jail in China, said Gao's sentence has reinforced the message that the authorities are firmly in charge and "people have to toe the party line closely". He also questioned why Gao, a non-party member, should be held responsible for allegedly leaking a party document. 
In an interview before she was arrested last year, Gao said her experiences only spurred her to probe more deeply into her country's affairs.
"You can change mountains and rivers but not a person's nature – seven years in jail did nothing to dampen my enthusiasm for news," she said.