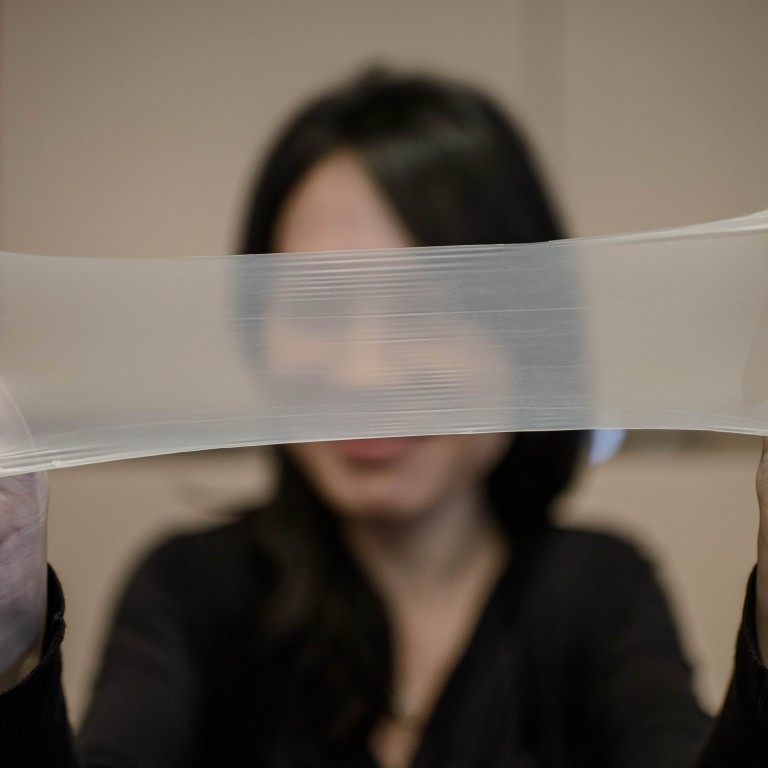 Who makes world's thinnest condoms? Size matters as China firm sues Japanese rival over title
Guangzhou Daming United Rubber Products says its 0.036mm-thick condom is thinnest, but Okamoto Industries disputes this saying its own condom is king
A Chinese condom maker has taken a Japanese rival to court over which of them has the right to claim it produces the world's thinnest condom.
Guangzhou Daming United Rubber Products sued Okamoto Industries in Guangzhou's district court on Thursday over its use of the words "world record thinness" on the packaging of its products sold on the mainland.
Daming was named the Guinness World Records holder in December 2013, after its condoms were found to have an average thickness of 0.036 millimetres.
It told the court that the condoms of Okamoto, which previously claimed the Guinness record in 2012, had an average thickness of 0.038 millimetres.
Daming asked the court to force Okamoto to remove the claim from all of its packaging and advertisements and also to pay a symbolic one yuan (HK$1.26) fine in compensation.
However, Okamoto rejected all of Daming's demands during the hearing.
The Japanese company submitted third-party test reports to the court, which it said showed that none of Daming's products was as thin as 0.036 millimetres.
Okamoto added that its business activities in China were all legitimate.
It argued that the use of its own world-record claim had been authorised by the Guinness World Records in Japan, and that the samples of Okamoto products collected by Daming as part of its evidence were produced before Daming had claimed the new record.
The court did not give a ruling on Thursday.