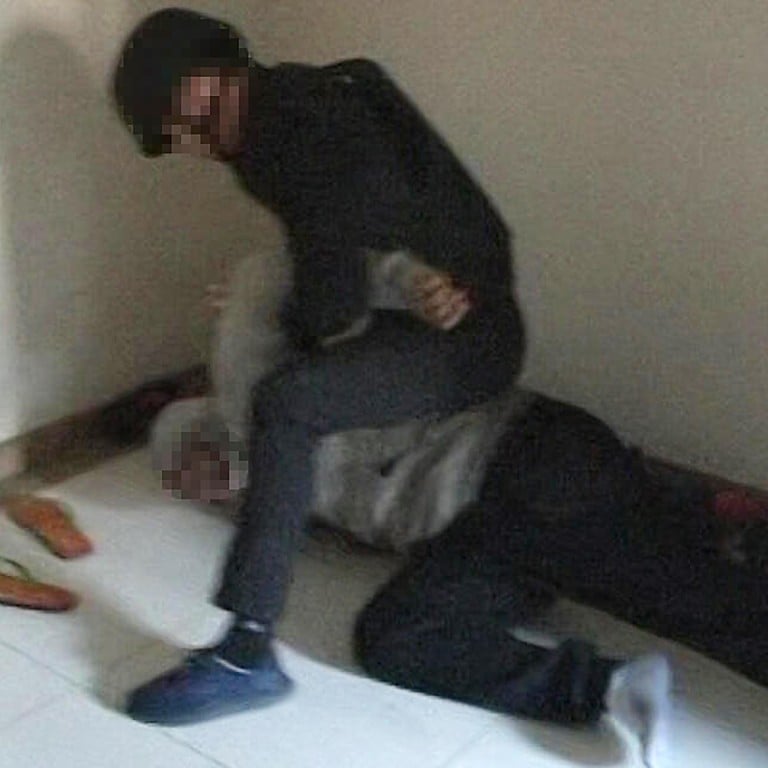 Chinese police arrest 16 suspected members of 'highly organised foreign mafia' in Guangzhou
Highly organised 'Freedom Fighters' gang had their own accountant - and priest, police allege
Police in Guangzhou have arrested 16 foreigners suspected of being members of a mafia-style gang called the "Freedom Fighters" that was involved in drug dealing and robberies.
The city's law enforcement officials reported on Tuesday that the suspects - who started out working as debt collectors - were believed to have been involved in five robberies of foreigners visiting Guangzhou, and two drug-related crimes, the China News Service reported. Two Chinese nationals were also detained.
A policeman told the that the crackdown was part of a year-long special investigation into crimes including criminal gangs, robberies, drug-related crimes, food and drug counterfeiting and fraud.
Meanwhile, the public security bureau of Guangdong has offered a 20,000 yuan (HK$25,000) reward for information leading to the arrest of 20 suspected gangsters, including an alleged member of the Shenzhen branch of Hong Kong's Sun Yee On triad organisation.
The Freedom Fighters gang, reportedly led by two suspects identified by police as Odunukwe Chinedu and Abdoulaye, was formed in the provincial capital in 2009.
"[The gang] started out with members working as debt collectors helping foreign businessmen to settle financial disputes, the reported yesterday.
The gang was well organised, with its own rules and a strict hierarchy with a well-defined leadership and core membership, and a clear division of labour, the report said.
Police claim the members were organised into three levels, with the top-level leadership making decisions, and a second level, formed of a five-member "senate" that was responsible for supervising its criminal activities.
The third level consisted of foot soldiers who carried out the crimes, including robberies, drug dealing, blackmail and illegal detention.
The gang even had its own priest and accountant, the newspaper reported.
Regular events were held every year during which the gang handed out special uniforms, scarves and hats to members.
Those people who refused to join the gang would be beaten up by existing members, the report claimed.
This article appeared in the South China Morning Post print edition as: Guangzhou police arrest 16 members of foreign mafia