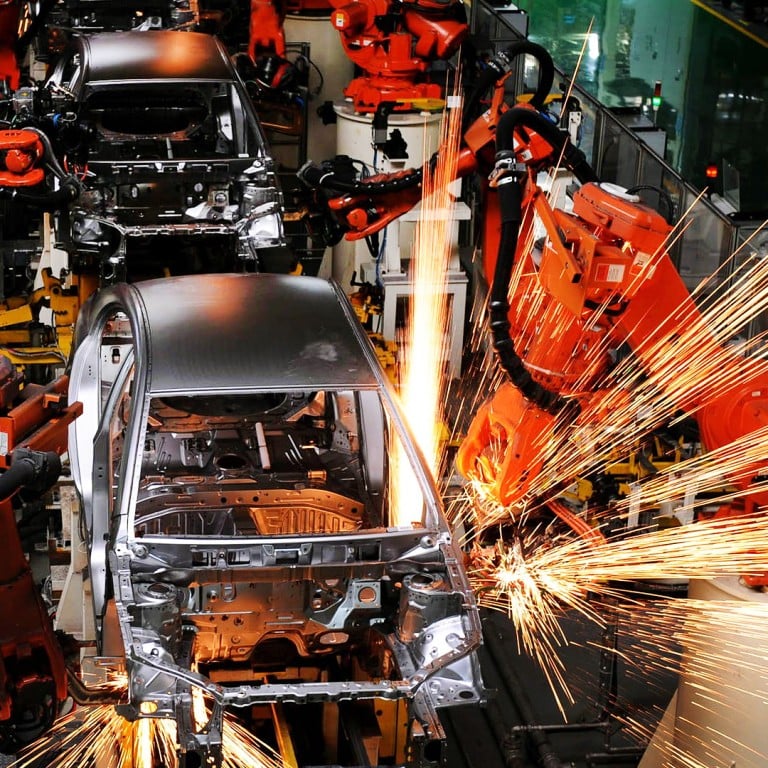 China unveils ambitious plan for 'Made in China' upgrade within 10 years
China unveils ambitious plan for 'Made in China' label to get classier within 10 years
China has unveiled an ambitious plan to revamp and upgrade its manufacturing sector to bring it up to par with that of industrialised nations in 10 years.
By 2025, Chinese manufacturers are expected to have boosted their productivity immensely through innovation, creating a batch of globally competitive multinational companies that are both resource-efficient and environmentally friendly, according to the "Made in China 2025" plan the State Council released on Tuesday.
"Manufacturing is the way out for China as it seeks a new economic driver and a new global competitive edge," it stated.
The plan comes as the country's economy slows and its low-end manufacturing sector loses steam amid rising labour costs, shrinking export demands, and tighter resource and environmental constraints.
The document highlights 10 focus areas to build a high-end manufacturing sector.
These comprise new information technology, numerical control tools and robotics; aerospace equipment; ocean-engineering equipment and hi-tech ships; railway equipment; energy-saving and new-energy vehicles; power equipment; new materials; biological medicine and medical devices; and agricultural machinery.
China is to become a global manufacturing power by 2049, as a strong manufacturing base is crucial for national security, according to the document.
"The transformation is an essential task for the government under the macroeconomic environment," ANZ Banking senior economist Raymond Yeung Yue-ting said. "The industry upgrade will boost people's income and drive domestic consumption."
Industry and Information Technology Minister Miao Wei said the country did not have the core technology for some industries and a holistic plan was needed for a breakthrough, financial news portal Caixin reported.
Last year, China spent more than US$210 billion importing chips. This was more than the amount it spent buying crude oil. But Miao said the development of high-end integrated circuits was hindered because of restrictions some Western nations imposed on exporting their components to China.
The plan highlights innovation as a way to build a high-end manufacturing sector, aiming to set up 15 national manufacturing innovation centres by 2020, and 40 by 2025.
China will aim to make breakthroughs in key technologies, including improving homegrown computer chips' adaptability, enhancing mobile communications technology, and producing multipurpose robotics.
It will also research and develop wide-body aircraft and encourage international cooperation on making heavy-lift helicopters, the document stated.
ANZ Banking's Yeung said whether the ambitious revamp-and-upgrade plan would work depended on the government's supporting policies.
"It's important to have more policies in place to encourage more private investment and introduction of foreign technologies," Yeung said.
China has made some headway in boosting its high-end manufacturing sector in recent years, such as in building high-speed railways. But it has also faced setbacks as the country battles choking bureaucracy and deep-rooted corruption.
This article appeared in the South China Morning Post print edition as: China unveils plan to upgrade manufacturing China's plan to upgrade industry in 10 years