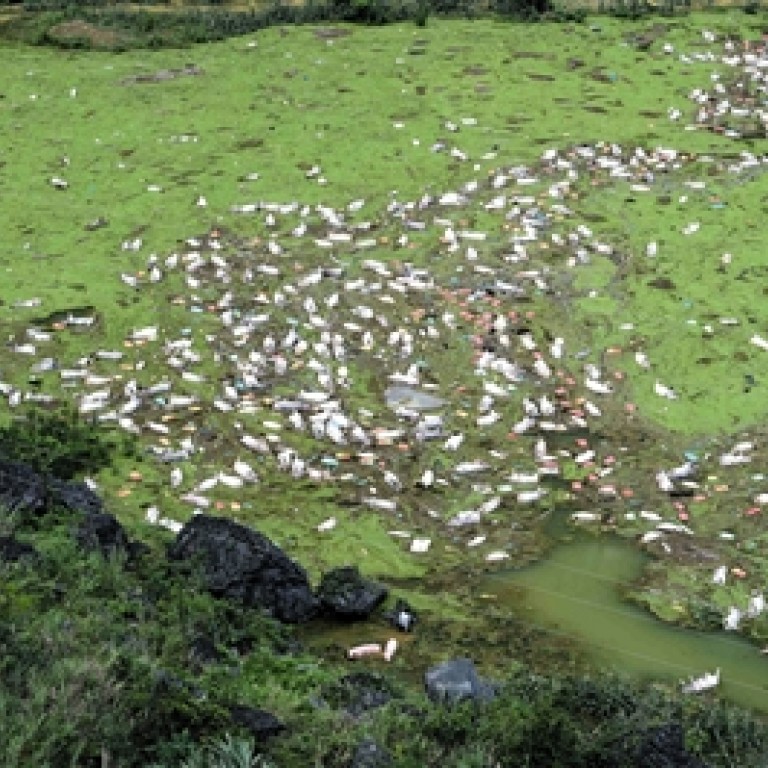 160,000 pigs die in flooding at farm in southern China
About 160,000 pigs have drowned in floods during torrential rains in a region of southern China, according to a newspaper report.
The animals died at a farm in Dahua Yao county in the Guangxi region, The Beijing News said.
Temperatures have been hovering at about 33 degrees Celsius this week and the smell of the animals' carcasses could be detected 2km away from the farm.
The authorities had yet to fish the bodies from the waters as of Wednesday and were still searching for a place to bury the carcasses.
The farm is in a mountainous area which is only accessible by small boat.
Farmers, who reached the scene in bamboo boats, rescued some live pigs on Wednesday, according to the report.
Tests are underway to see if the area's water supply has been seriously polluted.