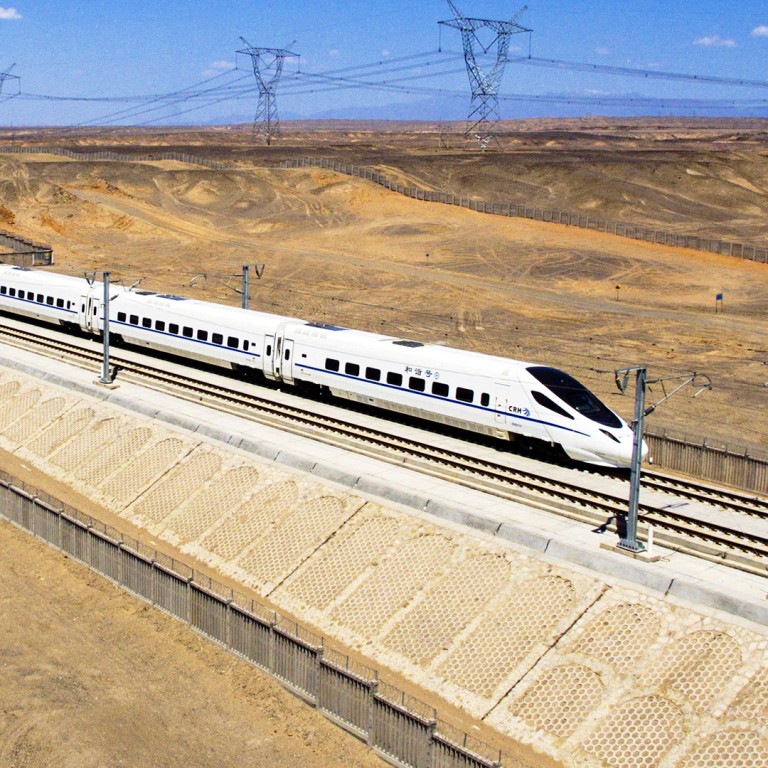 China derails plan for high speed railway through Thailand opting for slower option
China has decided against a much-hyped plan to build a high-speed railway running through Thailand, and instead opted for a medium-speed alternative that can support cargo transport, Thailand's deputy prime minister said yesterday.
Despite reports about issues over the project's funding and possible delays, Pridiyathorn Devakula said construction of the dual-track mid-speed system would likely start in November - although Thai authorities are still weighing funding options.
The project - consisting of two lines linking southern China's Kunming city to northeast Thailand's Nong Khai - had been touted as part of Beijing's high-speed railway diplomacy to further project its economic power in the region.
Until December, when Chinese Premier Li Keqiang visited Thailand, Chinese state media still referred to the project as a high-speed railway.
The decision to build a standard gauge, mid-speed line was unexpected, prompting some to describe it as a setback to China's high-speed railway ambition.
Devakula said Thailand was "convinced" by China to go for slower trains.
"We invited them to do high-speed [railways], but they chose to do medium speed … because they want to have cargo transport as well," he said in an interview in Hong Kong. "It's a choice of China, not a choice of Thailand."
Reports said the two sides had yet to reach an agreement on funding as Thailand considers the interest rate offered by China's Export-Import (Exim) Bank too high.
The former Bank of Thailand governor also denied reports Bangkok and Beijing had struck a deal to build a canal that would cut through Kra Isthmus to shorten shipping journeys. Instead, Devakula said his government was mulling a plan to build a pipeline - potentially from the southern Satun province to Song Khla province - to facilitate oil transport to East Asian countries.
This article appeared in the South China Morning Post print edition as: Not so fast, China says of high-speed Thai rail