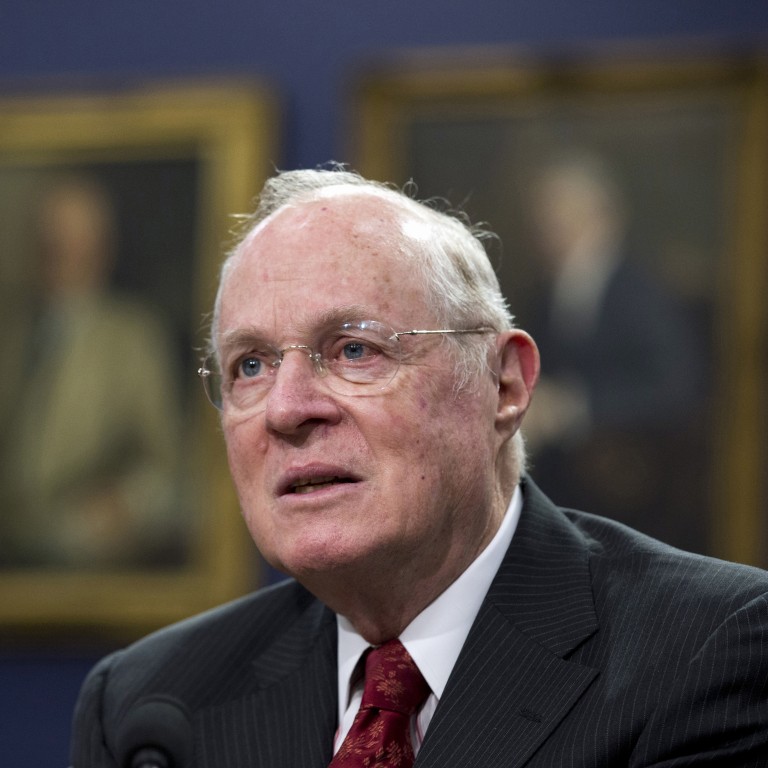 What would Confucius say? Chinese internet users debate gay marriage after historic US ruling
Discussion focuses on Justice Anthony Kennedy's observation that "Confucius taught that marriage lies at the foundation of government".
The mainland online community was abuzz on the weekend after a US Supreme Court ruling that made same-sex marriages legal across the United States.
Some internet users said China should improve rights for homosexuals, while others denounced the verdict.
Much of the discussion focused on whether Confucius would support gay marriage - after it emerged that Justice Anthony Kennedy wrote in the 5-4 majority ruling that "Confucius taught that marriage lies at the foundation of government".
"I don't think Confucius said same-sex marriage was the foundation of government," one Weibo user said.
"Do you think same-sex marriage was popular back in the days of ancient China?" asked another internet user.
While one noted that homosexuality had existed in all eras, including ancient China, another asked: "I wonder how many Chinese people are aware that Confucius made such a remark?"
Zeng Yi, a philosophy professor at Tongji University, said in a commentary on the news website
Thepaper.cn
that the US court should not distort the teaching of Confucius.
Fang Xudong, a philosophy professor at East China Normal University, wrote on the same website that Confucius' teaching did not discriminate against homosexuals.
But he added that people should bear the responsibility of carrying on their family ancestry by having offspring.
Li Yinhe, a leading Chinese sexologist who has long urged Beijing to legalise same-sex marriage, said the US ruling could help sway public opinion in China.
"The Chinese people usually think that China is a poor country and the United States is rich, and that what America has achieved is our future goal," she said.
"I think the ruling will have a big impact on China and may promote the legalisation of same-sex marriage in China."
This article appeared in the South China Morning Post print edition as: Web abuzz over gay marriage ruling in US