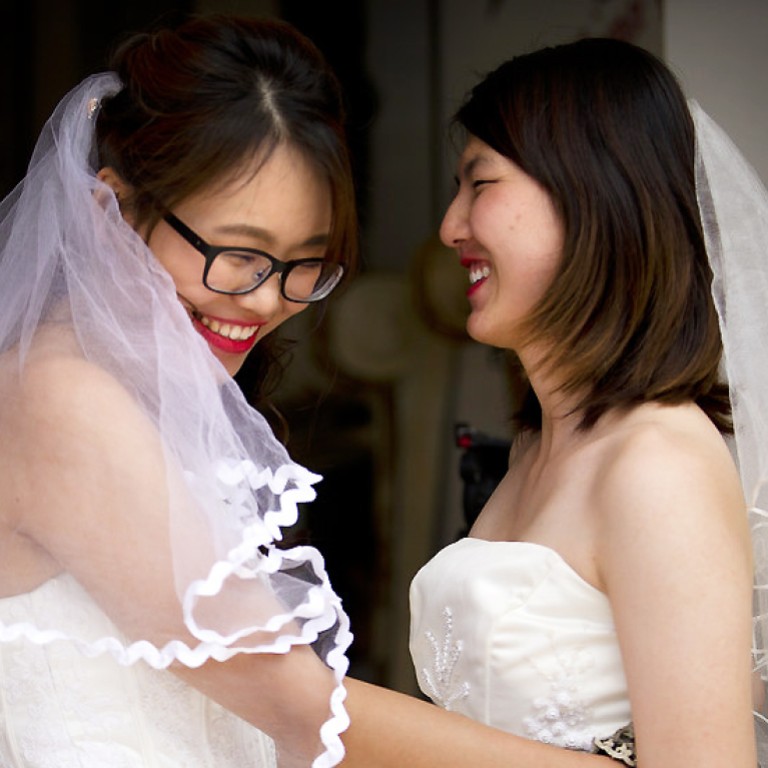 Lesbian couple hold 'marriage ceremony' to push for legal same-sex unions in China
Informal ceremony in Beijing comes after the US Supreme Court rules gay marriage a legal right in the United States
A prominent Chinese lesbian couple held a simple ceremony on Thursday to announce their informal marriage in their latest effort to push for the legalisation of same-sex unions in China.
The union of Li Tingting and Teresa Xu came six days after the US Supreme Court ruled to validate same-sex marriages in the United States and four months after Li was detained in China for her activism on behalf women's rights.
Same-sex marriage is not legal in China and there is no broad social effort to push for its legalisation.
In a suburb of Beijing, the two exchanged vows and put on wedding rings at a private room in a restaurant decorated with balloons, rainbow flags and their photos. About 20 friends and an equal number of journalists attended.
"We want to take some action to advocate for same-sex marriage," Li said. "It's doing the impossible when you know it's impossible, but it takes those constant efforts to make changes in history."
Li was detained in early March with four others amid China's crackdown on social activism and their detention drew concern from foreign governments and rights groups. The five were released 37 days later.
The decision to hold an informal marriage was partly prompted by the US Supreme Court decision, Li said.
"Everyone in China was then celebrating it, but that's a US law. What use does it have in China?" Li said. "We think we should do something about it."
Li said state security officials had contacted her to inquire about the ceremony and that she was concerned about the possibility of being detained again. "We are a bit nervous and excited that our wedding should get this much attention," she said.