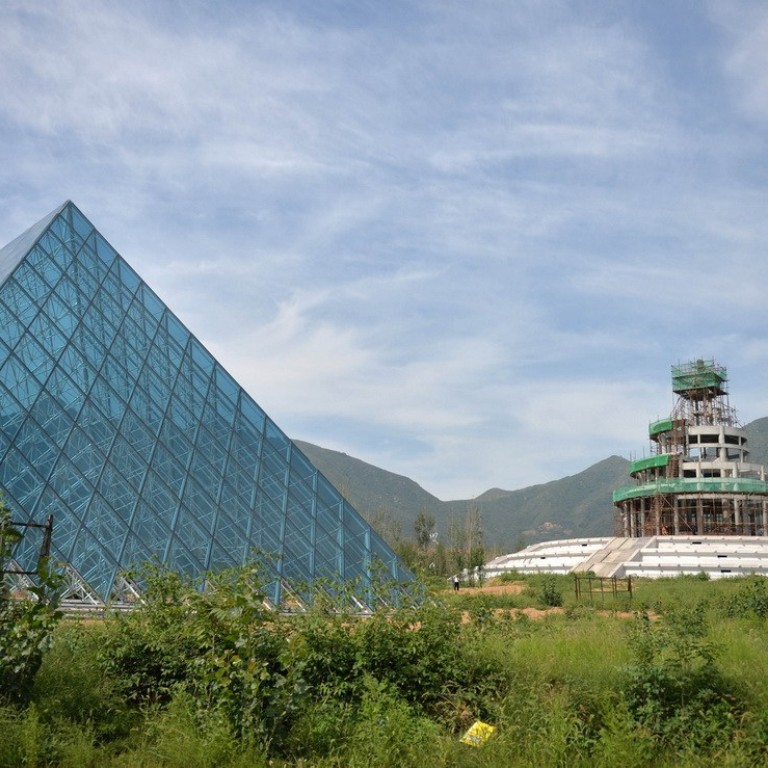 The power of Louvre: replica Paris pyramid joins fake Sphinx in Chinese theme park
The Louvre in Paris has long been a must-see attraction for mainland tourists to France, but some of them might be thrilled to found a life-sized version of the famous museum's iconic pyramid in northern China.
The full-scale replica, located in suburban Shijiazhuang, capital of Hebei province, is a part of a theme park developed by a movie company that made headlines last year when it erected a Chinese version of Egypt's Sphinx in the same park, news portal 163.com reports.
The fake Sphinx quickly triggered complaints from Cairo, prompting Antiquities Minister Mohamed Ibrahim to say the copycat "harmed the cultural heritage of Egypt".
The newly-built Chinese version of the Louvre Pyramid sits on the left side of the fake Sphinx, while a clone of Beijing's centuries-old Temple of Heaven is under construction on its right side.
A sign outside the dusty fields of the park says the Sphinx is now open to the public. Entry is 10 yuan (HK$12) – a visit inside the copy Sphinx is an extra 10 yuan, according to the ticket office at the gate.
An employee of the theme park told the Beijing Times last year that the faux monuments were meant as sets for movies and television dramas, and would be demolished once those projects were finished.
The fake Louvre Pyramid quickly ignited a heated discussion among mainland internet users, with most blaming such projects for China's counterfeit culture.
"China will one day simply be a joke to the world if knock-offs dominate in our culture," one internet user wrote on Weibo.
The Louvre Pyramid, though not based on the giant pyramids of Egypt, was designed by the internationally acclaimed Chinese American architect I.M.Pei, who also designed the bamboo-inspired Bank of China building in Hong Kong.