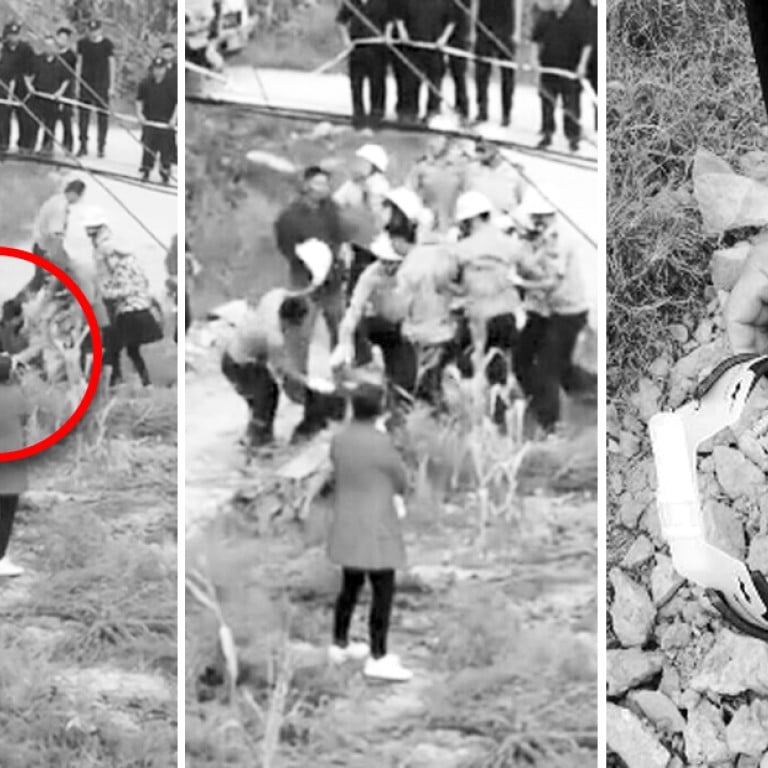 Chinese state media makes rare report of assault on villagers in land dispute with officials
Villagers in eastern China were physically assaulted by "urban management officers" while blocking road construction on land that local residents say is illegally occupied, state media reported.
The Modern Express newspaper reported on Saturday that villagers in Lianyungang, Jiangsu province were obstructing construction on land which they claimed had not yet been signed over to the government.
The newspaper is owned by state news agency Xinhua, and the report circulated widely online on Monday.
Urban management officers, known informally as chengguan, are contracted security guards hired by cities and local governments to patrol streets against beggars and unlicensed hawkers.
They are often poorly disciplined and detested by ordinary citizens for their heavy-handed ways.
A number of high-profile incidents in which people were beaten to death or severely injured have resulted in major protests and even riots in many provinces.
Such incidents are rarely reported in official media.
Citing a video posted by internet users on Thursday, the report said at least eight men wearing urban management uniforms were seen in a standoff against four villagers.
The guards were seen punching two villagers while one was seen smashing his helmet over a villager.
It was reported that the local village government transferred land occupation money to villagers' bank accounts without their consent.
Villagers did not agree to the compensation and proceeded to block a bulldozer from tearing up 20 hectares of farmland.
Illegal land grabs by local officials is a major source of public discontent in China
Villager Luo Gonghao told the newspaper that he had been beaten by four officers and claimed that his brother, Luo Gongcheng, was treated in hospital for four rib fractures.
A number of officers involved in the conflict were suspended while two villagers were arrested for posting the video online, pending a police investigation.