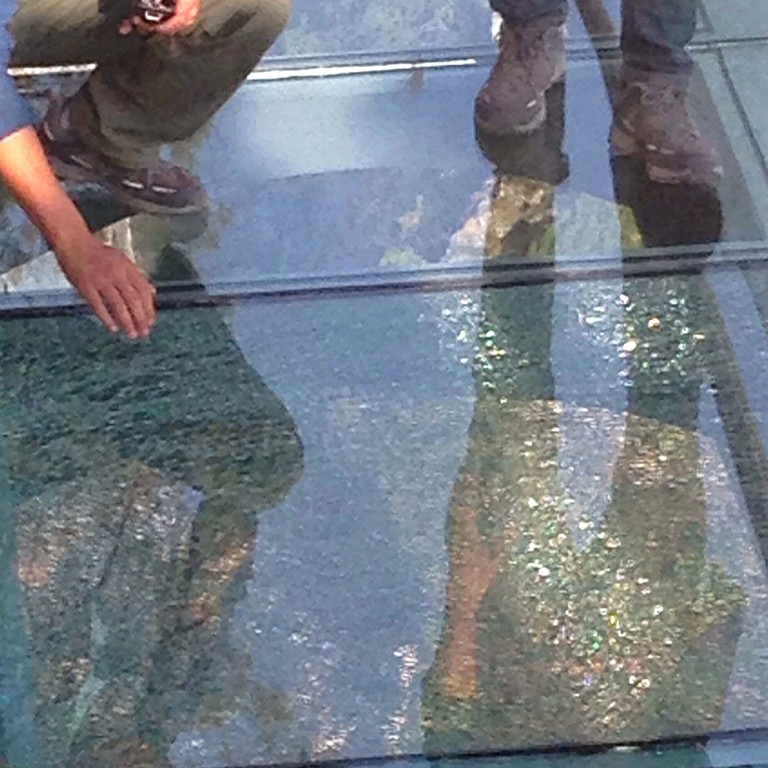 Chinese glass-bottomed mountain walkway closed after cracks appear less than month after opening
Officials at Henan province's Yuntaishan scenic area say there was no threat to safety after a single pane of the 120m high skywalk shattered into coin-sized segments on Monday
Tourism officials have closed a newly opened glass walkway in a central China scenic spot after cracks appeared in the structure at the height of the weeklong National Day holiday.
The glass walkway in Henan province's Yuntaishan scenic area had been supporting dozens of tourists on Monday when the cracks appeared with a loud bang.
A single pane of the 68 metre-long section shattered into coin-sized segments, footage on state broadcaster CCTV showed.
The area's management bureau said on its microblog on Thursday that there was no threat to safety because only one of the three layers of glass that make up the walkway was damaged.
Watch: People tour the glass skywalk around China's Yuntai Mountain
It said investigators were looking into the cause of the fissures and added that the walkway was able to support weights of more than 800kg per square metre.