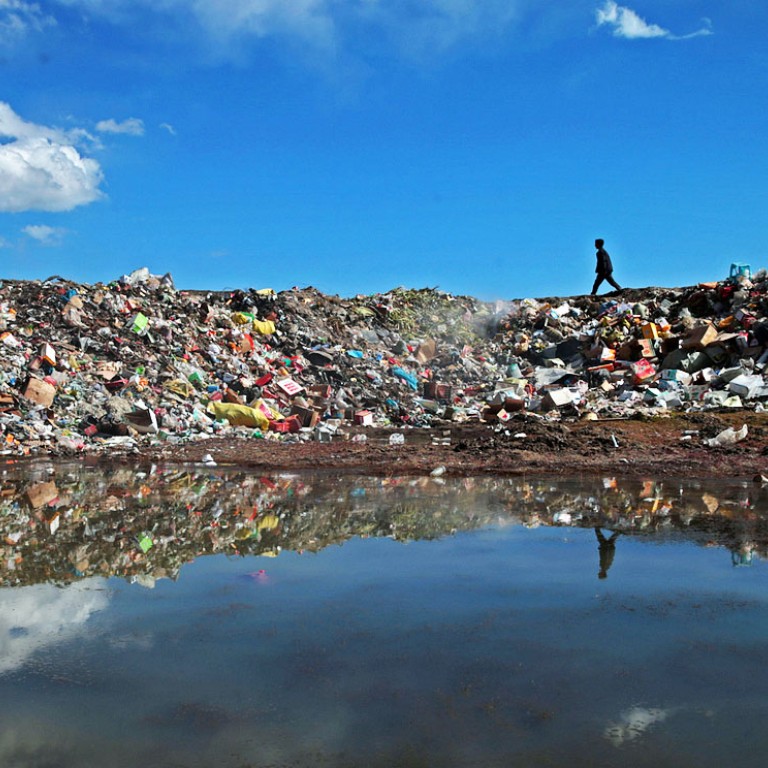 Travel sickness: visitors turning China's Qinghai Lake attraction into huge rubbish dump
The problem is now threatening to harm the local environment as the number of tourists coming to the 4,317 sq km lake – the mainland's largest – increases rapidly, Beijing Times reported.
Official figures show that there were 5,343 people who visited the lake, which has an average depth of about 21 metres, on the first day of this year's week-long National Day holiday on October 1 – up by 20 per cent compared with visitors last year.
A large number of the visitors that bring food in plastic bags and polystyrene containers leave them behind when they leave, the newspaper reported.
However, the shortage of landfill sites for the disposal of rubbish in the area means that the vast quantity of the waste generated by visitors – and the hostels and hotels in the area, including thousands of plastic bags and polystyrene lunch boxes – are being dumped in newly dug pits beside the water's edge.
Newly provided rubbish pits are quickly being filled up, so that rubbish is being left piled up beside main roads, hostels and scenic sites – much of it blowing into the lake itself, the newspaper said.
The local refuse disposal plant is unable to cope with the amount of rubbish being generated by visitors, and has been forced to leave huge mounds of household and medical waste lying in the open air, while liquid waste has seeped into the ground nearby.
Qinghai Lake Tourism Group said the rubbish dumped in the area was of serious concern, particularly large quantities waste that were being left in the scenic areas themselves and on the ground outside some private hostels.
It wanted to provide more landfill sites for the rubbish generated by the visitors, it had been unable to obtain the necessary approval from local government officials, a manager at the tourism company said.
"Most tourists are environmentally conscious," he said.
"However, some are still used to littering everywhere. They often criticise sanitation workers when they are asked not to throw rubbish on the ground."