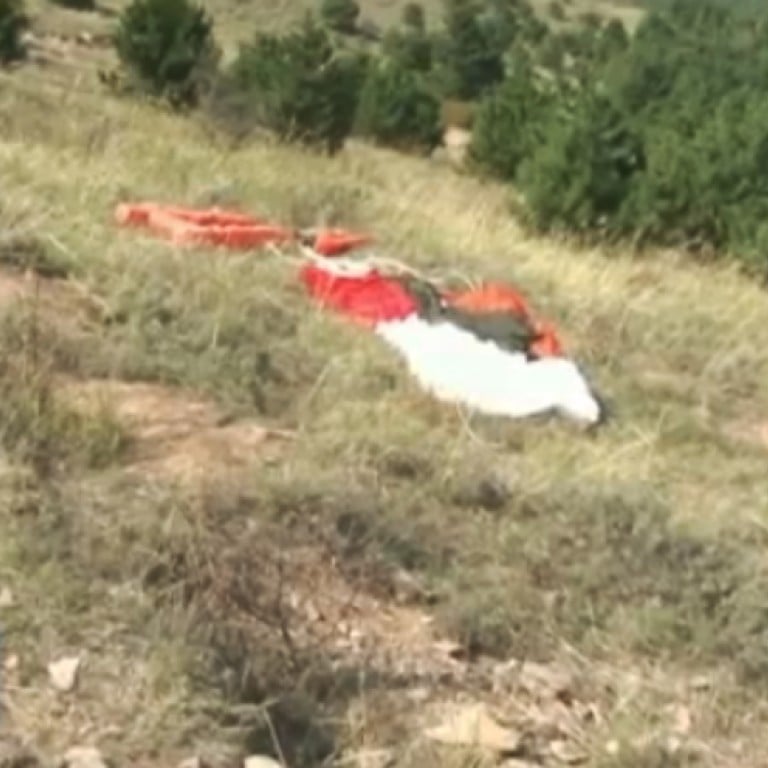 Pilot survives after Chinese military jet crashes into hillside on training flight
A Chinese air force pilot parachuted to safety from low altitude moments before his fighter aircraft crashed into a hillside, state media reported.
He was taking part in a night training exercise when his aircraft suffered an engine failure, but he managed to steer his fighter away from two nearby residential areas before ejecting from the plane, state television reported.
The aircraft had rapidly fallen from an altitude of 3,000 metres to 1,500 metres before the control tower ordered the pilot to bail out.
The plane crashed into a hill and the pilot, Li Tong, was said to be suffering from spinal injuries after his parachute landing.
READ MORE: PLA fighter jet on possible test flight crashes into building in Chengdu
The report did not say when or where the accident happened.
The pilot ejected from the aircraft about 350 metres above the ground, according to the report.