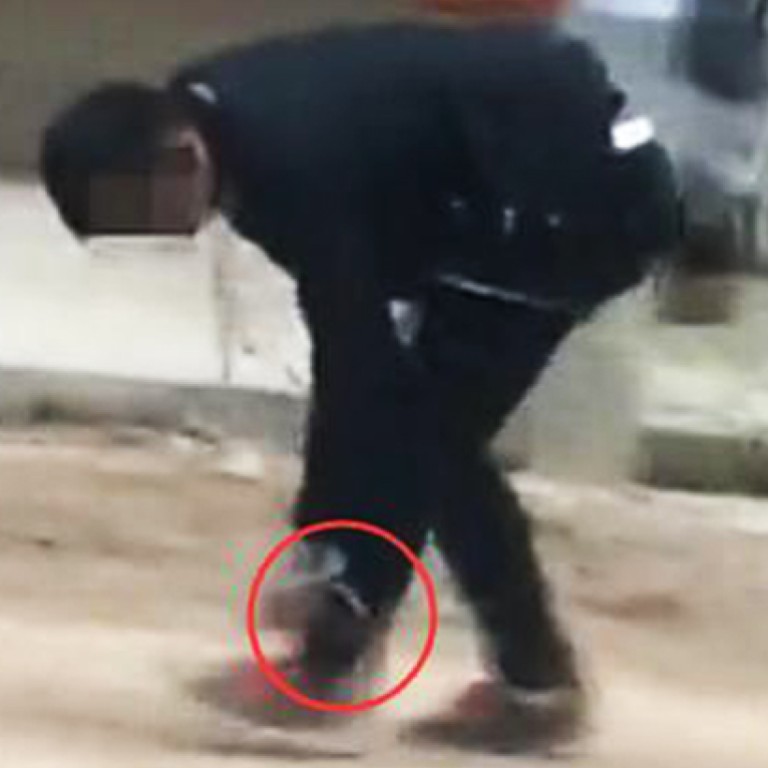 Chinese mother parades chained teenage son in street 'as punishment for running away'
A Chinese mother punished her "runaway" teenage son by parading him through the streets with his hands and feet bound together in chains, mainland media reports.
A video filmed by a bystander has been widely shared on mainland social media and video clip websites, The Beijing News reported
The 90-second clip showed the unnamed boy bent over as he struggled to walk in the chains along a street in Yongkang, in Zhejiang province, the newspaper said.
An unidentified woman was seen walking slowly behind him with her hands clasped behind her back.
Later in the clip the woman told bystanders that her family were from Yunnan province and that the boy was her 17-year-old son.
The newspaper said the woman claimed on the video that he had run away from work on two occasions and it had taken her a long time to find him.
"[I] am left with no other choice," she said in the video, referring to her decision to parade him in public bound in chains.
"He doesn't want to work and has always wanted to run away. He hid at his friend's apartment.
"We looked for him for a long time and then took him home. But he ran away again."
The boy was shown sitting quietly beside her as she spoke.
The local police bureau said it was aware of the video and was now looking for the woman.
However, it had been difficult to trace her because bystanders had not called the police at the time, a police officla told the newspaper.
"But we will let the public know as soon as we find her."