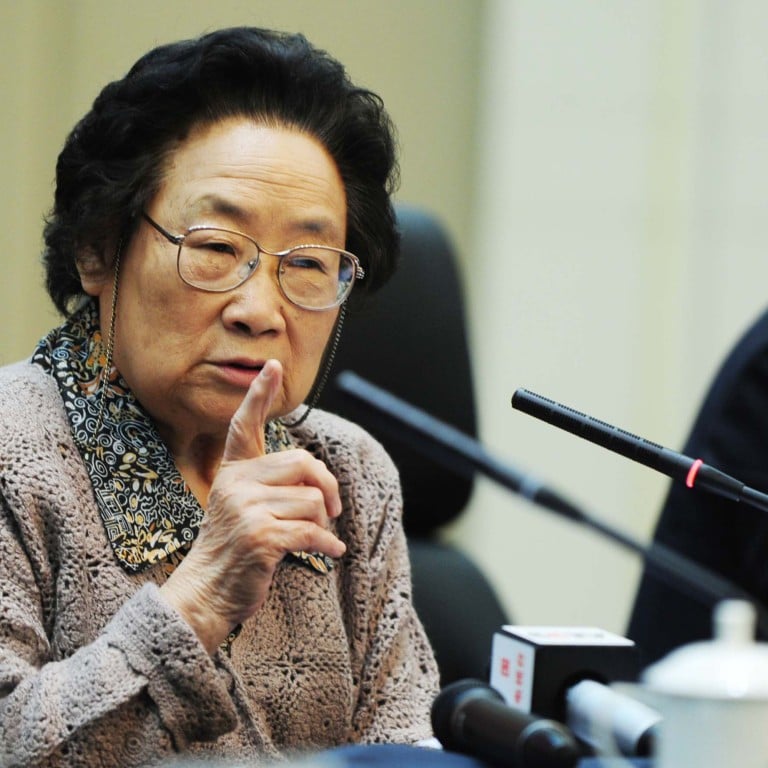 New
Tu Youyou's Nobel Prize for her anti-malaria drug inspires China's pharmaceutical firms to innovate and improve
Chinese scientist Tu Youyou's Nobel Prize win has inspired many in China's pharmaceutical sector, with companies now more keen to grab a greater share of the anti-malaria drug market and producers encouraged to go deeper into studying traditional Chinese medicine's possible applications in modern science,
Tu earlier this month won the Nobel Prize for medicine for her discovery of artemisinin, a drug based on traditional Chinese herbal medicine and that is now part of standard anti-malarial regimens.
Artemisinin – which the World Health Organisation designated as a "first tie" drug in the fight against malaria, a deadly mosquito-borne infectious disease, a decade ago – has saved tens of millions of lives in Africa.
But it has not brought China huge profits, because no domestic company or institution had applied for a patent ownership for the medicine, which is recognised globally as the sole drug invented by a Chinese.
Yunnan-based KPC Pharmaceuticals vice-president Xu Zhaoneng said the annual global revenue of artemisinin and its derivative products was US$1.5 billion (HK$11.6 billion), but sales from Chinese drug producers accounted for only 1 per cent of that. Most domestic firms provide raw materials for the drug, which is derived from the sweet wormwood plant.
KPC is China's biggest grower of sweet wormwood. It supplies artemether – a derivative chemical of artemisinin – to Swiss pharmaceutical giant Novartis, one of several foreign firms that make and sell anti-malaria drugs.
"The news of Professor Tu becoming a Nobel laureate has put artemisinin in the spotlight once more," Xu told the South China Morning Post.
"It has proven to the world that China has contributed to the anti-malaria cause. It also gives us drug companies hope to break through the present embarrassing state of the market."
Because of severe poverty in African countries, most of the anti-malaria drug market is made up of governments or international funds that buy the drugs in bulk for distribution within local health-care systems.
To make it onto such organisations' procurement list, pharmaceutical manufacturers have first to be approved by WHO experts and acquire a prequalification licence. So far, only Novartis, French pharmaceutical giant Sanofi-Aventis, China's Guilin Pharmaceutical and some Indian firms possess the licence.
"Prequalification licensing is the bottleneck in our development," Xu said, adding that WHO experts would be visiting his factory next month to assess if the company was up to standard. "With the licence, our sales will definitely increase."
Xu said that his company, in a collaboration with the Academy of Military medical Sciences, had in the 1980s invented an artemisinin-based combination therapy. In 1991, directed by the state authorities, KPC and the academy signed a deal with Novartis that allowed the Swiss giant to use the therapy's patent and sell drugs in non-Chinese markets.
"The move was a national strategy since at that time, China's research and development and production capabilities could not meet the international standard," Xu said. "[But] I am confident that our company is now qualified for the prequalification certification."
Guangzhou-based New South Artepharm Company general manager Pan Longhua said profits for the anti-malaria drug market were low.
According to a West China City Daily report, the buying price for sweet wormwood fell to as low as just 5 yuan (HK$6) per kilogram this year, much less than the 22 yuan per kg in 2005, when farmers were lured by the high price to engage in widespread planting of the herb.
"The price of the raw material is so low because we Chinese companies are not influential in the terminal end of the industry chain," Pan said.
New South's product, based on Guangzhou University of Chinese Medicine's Professor Li Guoqiao's research, had helped bring down African island state Comoros' malaria occurrence rate by 98 per cent over the past three years after all local residents took the oral drug, Pan said.
No one in Comoros had since died from the disease, he said, adding that the firm's initiative was partly sponsored by the Guangdong government and the central government.
Chen Qiyu, chairman of Shanghai Fosun Pharmaceutical that owns Guilin Pharmaceutical, said the accolade for Tu would inspire Chinese drug companies to innovate based on traditional Chinese medicine.
"Pharmaceutical companies put a lot of resources into developing new drugs through chemical means or biotechnology. Very few companies obtain inspiration from TCM research," Chen said.
"Tu's work is a reminder for us that we need to spend more resources on exploring TCM knowledge and theories … This is where Chinese drug producers have an advantage over their foreign counterparts."
Pan said New South was presently studying using artemisinin to develop a drug to treat arthritis.