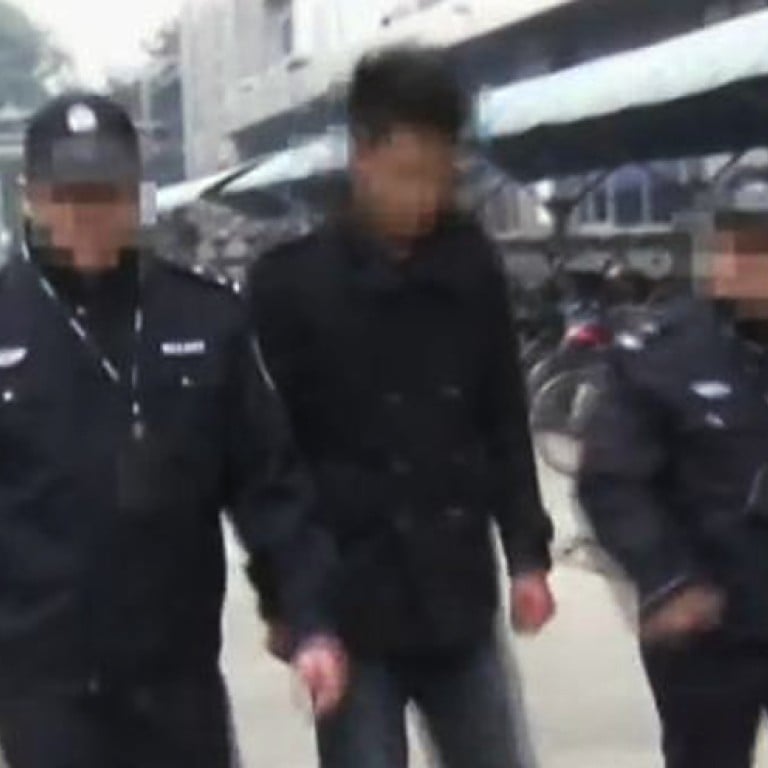 Four workers at Chinese defence firm accused of spying, posing threat to national security
Four workers at a military equipment manufacturer in southwestern China have been accused of spying, selling state secrets and posing a threat to national security, state media reported.
The four acted independently of each other at an unnamed defence company in Sichuan province, state television reported.
The four had allegedly been involved in spying from 2013 to last year, according to the report. 
It did not say which country or countries the staff were alleged to be working for.
One production labourer was contacted by a man claiming to be foreign journalist on the internet who paid him 3,200 yuan (HK$3,900) a month to provide production details of the military equipment made at the firm.
Another suspect was a member of the technical staff who was unhappy with his pay and looked for another job online, the report said.
He got to know the same man who previously claimed to be a journalist who now said he could provide part-time work and pay up to 4,000 yuan a month for information about the firm's military equipment, including tests carried out on it and any faults found.
READ MORE: China jails man for 10 years for spying for foreign intelligence agents
The third worker, who had worked at the firm for 10 years, posted his CV online and was hired by a headhunter to provide military information in return for up to 1.2 million yuan a year. He did not hand over any information, but investigators say he posed a threat to national security.
A fourth member of staff was persuaded by friends to meet a foreign friend who had expressed an interest in aerospace.
He refused to collect aerospace periodicals, magazines and essays for the friend, but has been accused of helping the foreign spy as he referred the agent to a university researcher instead. 
The report did not make clear if the staff had been formally charged, but one suspect was shown in the report in handcuffs while questioned by the police.