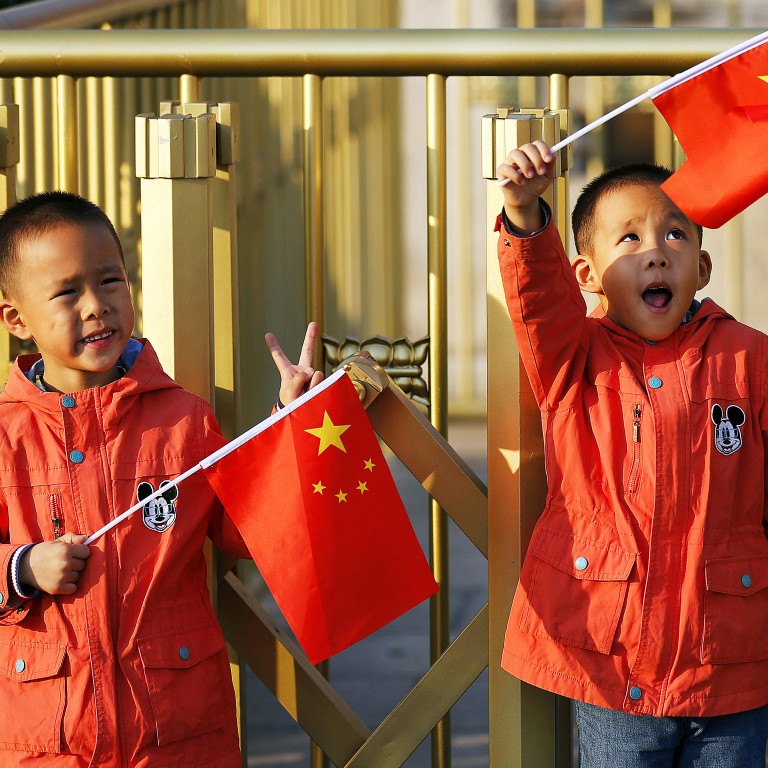 Chinese feminist's online criticism of mainland's family planning policy goes viral: demands for paternity leave, financial support
Critic calls for paternity leave for fathers, better financial support from the State for mothers
A Chinese feminist's online criticism of the mainland's future family planning policy, which will allow couples to have two children, has gone viral on mainland social media.
The microblogger on the Weibo website living in the city of Wuxi, in Jiangsu  province  – identified only as yangxue800226 – posted a comment on Sunday saying that the Chinese government had not provided a good environment for women to give birth.
She also said further policy changes were needed before permitting Chinese couples to have two children.
Yangxue800226 suggested introducing changes such as requiring husbands to take paternity leave and having the country pay 50 per cent of the salary and benefits that women were entitled to have while on maternity leave.
Her comments have been shared 25,000 times and attracted 13,000 likes and 4,000 comments.
Replies to her post have supported her ideas.
The plan to end the one-child policy – introduced in 1980 – was approved by the fifth plenum of the Communist Party's 18th Central Committee last Thursday – a decision reported by Xinhua on Tuesday.
However, there will be a transition period during which the one-child policy will continue to be enforced until the law has been officially changed.
The move comes two years after the authorities began allowing couples in which one parent is an only child to have a second child.
The National Health and Family Planning Commission said last Friday that about 90 million couples would be eligible for the two-child policy, which would help cope with an ageing population and weakening traditional family support.
A top comment, posted by a user named zhenzhen1027, said: "I think letting men have maternity leave is a good idea; that way, employers won't look down upon female workers and fathers can have greater participation in raising their child."
Another user, fansu233, commented: "Five to 10 years later, when those of you who had higher education become leaders of society, don't forget the passion [for women's rights] you have now – bring about change.
"Women bosses give other women more job opportunities, women principals don't favour boys when recruiting students. All these [changes] rely on us."