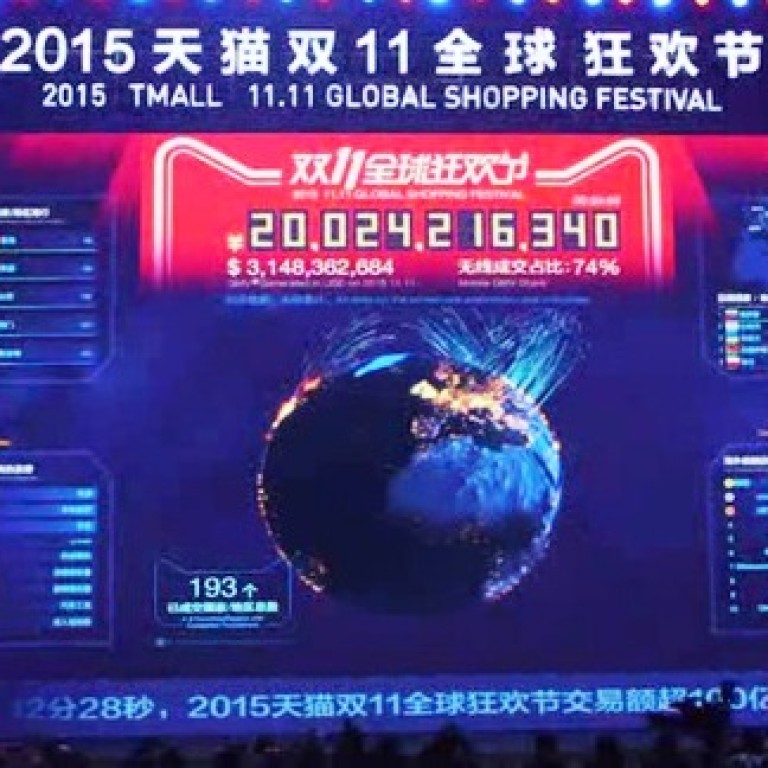 Chinese couple have police settle 'domestic' during Single's Day shopping disagreement
A young Chinese couple arguing over what to buy on Wednesday's "Single's Day" shopping extravaganza ended up calling police to their home to intervene.
The couple, both aged 24 who live in Fuzhou, in Fujian province, shopped together online on Wednesday night and spent about 20,000 yuan (HK$24,300) on e-commerce websites in two hours before realising they had exceeded the limit on all their card credits but had still not bought everything they wanted.
The wife accused her husband of forgetting to buy her a gift, while the husband complained the wife had bought too much cheap but unnecessary "junk".
The argument went on until the husband called the police for help at 3am.
China's "Singles' Day" on November 11 has become the world's biggest online shopping event, with the e-commerce retailers providing attractive discounts and consumers rushing to snatch the "limited offers".
E-commerce giant Alibaba recorded 91 billion yuan in merchandise sales on Singles Day this year, a 50 per cent increase from last year.