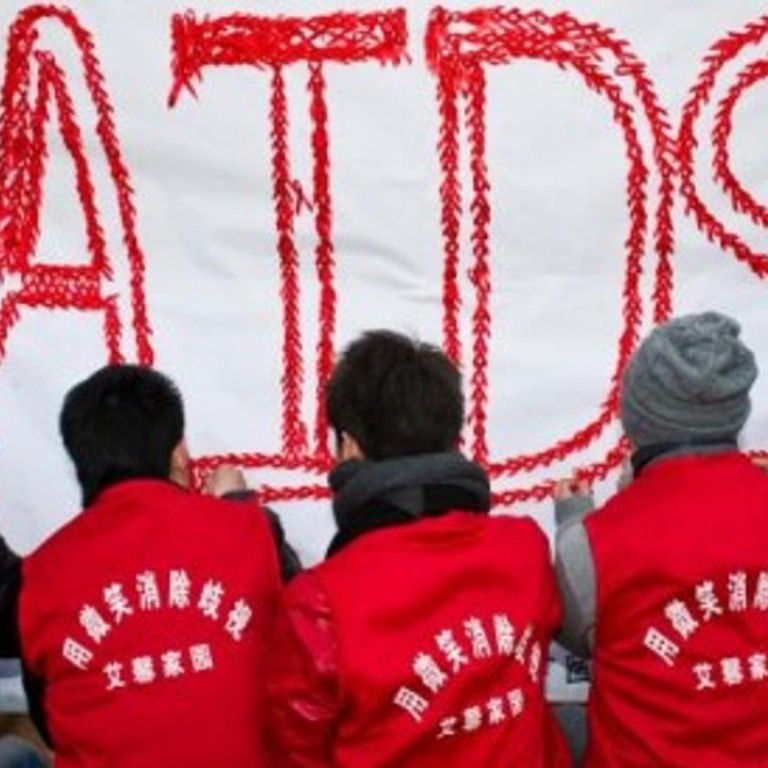 Sharp rise in number of HIV infections among young gay men in China
China has recorded an increase in the number of young people becoming infected with HIV, particularly young gay men.
About 14,200 cases were diagnosed in the first 10 months of this year among 15 to 24 year olds, according to Wu Zunyou, the director of the National Centre for Aids/STD Control and Prevention.
That is a 10 per cent increase over the same period last year.
Infection among students has been climbing sharply.
Although the total number of students with the virus is relatively small, the rate of infection has been rising by an average of 35 per cent over the past five years, according to Wu.
Some 2,662 students were reported as infected with HIV in the first 10 months of this year.
Some 82 per cent of the cases were men contracting the illness through gay sex.
"Although the absolute number is not that many, the increase is too fast," said Wu.
About 65 per cent of student infections were among 18 to 20 year olds when they were in college.
"Young college students are particularly vulnerable because they are free from strict parental and school supervision in high school," said Wu.
"Some gay men tend to find young students as sex partners. Also it's also an example of HIV/Aids spreading to the campus when the infection among the general public is increasing."
Wu said many infected students had some basic knowledge about Aids, but not enough to protect themselves.
"The best strategy is to prevent people getting Aids and sex education. Starting this the younger the better is particularly important," said Wu.
The National Health and Family Planning Commission and the Ministry of Education requires six hours of sex education for all middle schools pupils and four hours for high school students, with a focus on HIV and Aids prevention.
Local health authorities are also required to inform schools of HIV/Aids cases while keeping the pupil's identity anonymous.
Chen Zihuang, public welfare project manager at Danlan, a gay men social network, said 30 per cent of people who came to the organisation's HIV /Aids examination centre last year were young men and many lacked awareness about how to protect themselves against infection.
Many young people do not associate the illness with wealthy, well-educated or strong, good-looking gay men and had unsafe sex, said Chen.
"We should emphasise high-risk behaviour rather than high-risk groups," he said.
Chen echoed Wu's appeal for greater promotion of sex education to ensure the message was clearly getting across.
Some college students have said they only attend sex education lectures to gain academic credits.