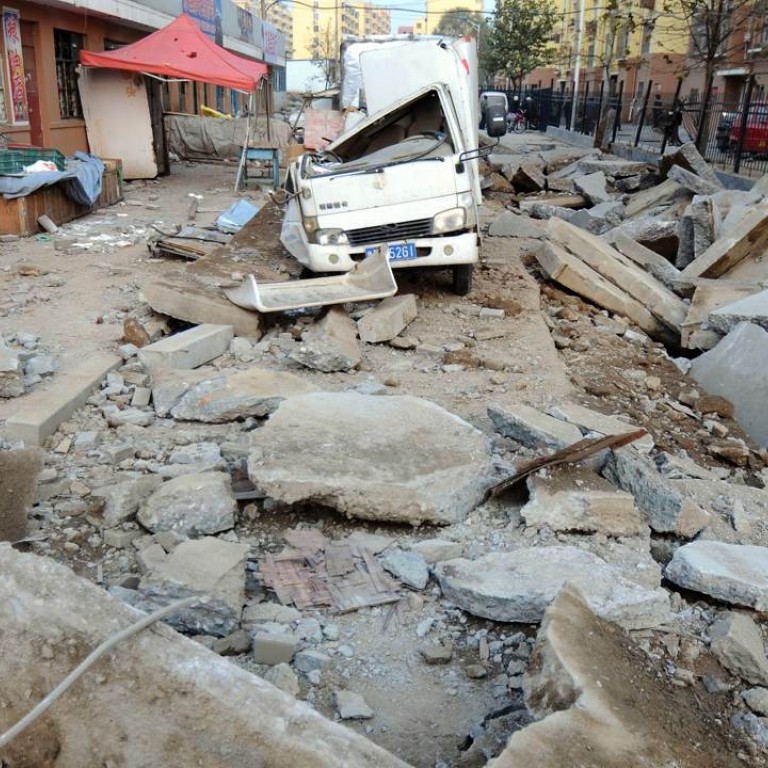 China jails 14 officials over 2013 Sinopec oil pipeline blast
China has sentenced 14 former officials at state energy firm Sinopec and the local government to jail for up to five years for their role in a massive oil pipeline explosion in 2013, the official Xinhua news agency said on Monday.
The explosion in the eastern province of Shandong killed 63 people and injured 156, and caused losses worth 751.7 million yuan (US$117.53 million), Xinhua said.
It said the Sinopec officials were sentenced for violating safety regulations while the government officials had failed to fully perform their duties in dealing with the blast.
The explosion was one of the biggest to hit infrastructure developments in China, raising questions about safety standards in the world's second largest economy. In August, explosions at port warehouses killed more than 160 people in the northeastern city of Tianjin.
The 2013 oil pipeline explosion occurred at the Dongying-Huangdao II pipeline owned by Sinopec. The government at the time said it was caused by corrosion, irregular work practices and a tangled network of underground pipes.
The blast highlights the risks involved as both energy pipeline networks and China's cities expand rapidly. Urban development has engulfed many existing pipelines, providing an opportunity for thieves but also leaving lines dangerously close to residents, industry and commerce.