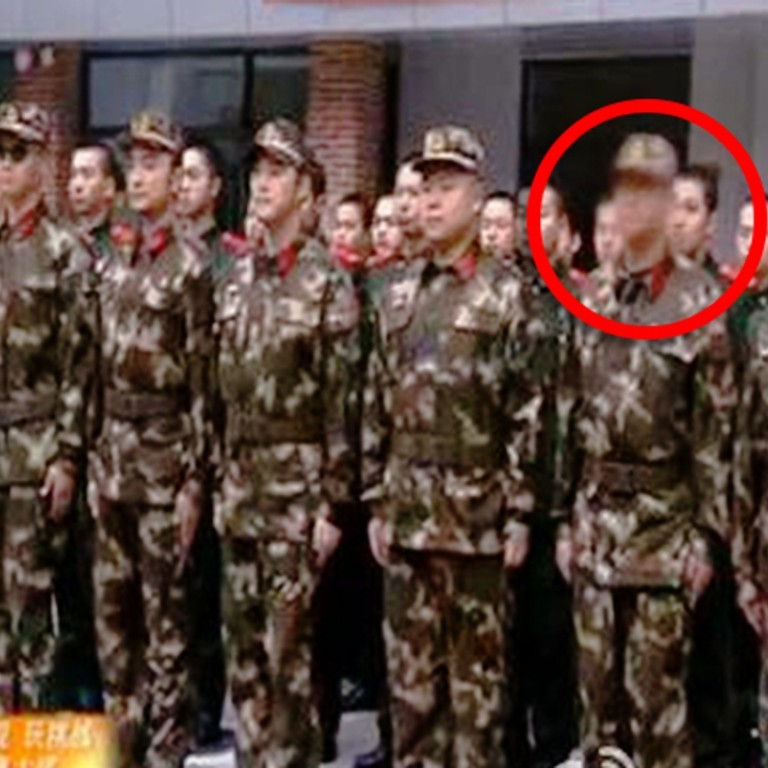 Hong Kong star's face blurred out on Chinese state TV show after he shared news report suggesting former premier Zhou Enlai was gay
A Hong Kong actor's face was blurred out on a programme on China's state television after he shared a news report on social media about a new book suggesting that the former Chinese premier Zhou Enlai was gay, a news website reported.
Wong Hei's face was pixelated out throughout his appearance on the reality TV programme The Great Challenge on the station CCTV 1 on Sunday evening, Kankanews.com reported.
The show features celebrities taking on various challenges and the programme with Wong involved stars becoming firefighters.
Wang An, a Beijing-based singer, posted on social media that Wong had "blasphemed" against Zhou Enlai on Facebook and called for him to be taken off the show.
Wang is a self-claimed anti-Taiwan independence singer and his post on January 1 now has over 6,000 likes and 1,000 shares on Weibo, China's equivalent to Twitter.
"[Wong Hei] earns money and buys a flat in the mainland, eating and drinking well, then condemns mainland China when [he has] returned to Hong Kong and Taiwan. We have to report these kind of people," wrote Wang.
The director of the programme replied to Wang on social media: "If we knew this, we wouldn't have employed him; if employed, we wouldn't have recorded; if recorded, we wouldn't use; if used, we wouldn't air."
The singer Wang was referring to a news report Wong shared on Facebook about a new book suggesting that Zhou was gay, the Apple Daily reported.
The Secret Emotional Life of Zhou Enlai was written by the Hong Kong-based author Tsoi Wing-mui.
Wong Hei said on Monday afternoon he regretted sharing the story on Facebook and it was never his intention to cause any offence to people on the mainland. 
"I'm very sorry that it has caused unnecessary trouble for the production team of The Great Challenge at CCTV," Wong said, adding "I salute to the outstanding contributions to late Chinese leaders."  
Wang An has gotten involved in politics before. Last year he drew attention to Taiwanese singer-songwriter Crowd Lu's support for Taiwanese independence and Lu's appearance at the Strawberry Music Festival last November was later cancelled. Wang recently mentioned that Taiwanese star Chou Tzuyu, a member of K-pop group Twice, supported the island's independence.  
Additional reporting by Vivienne Chow