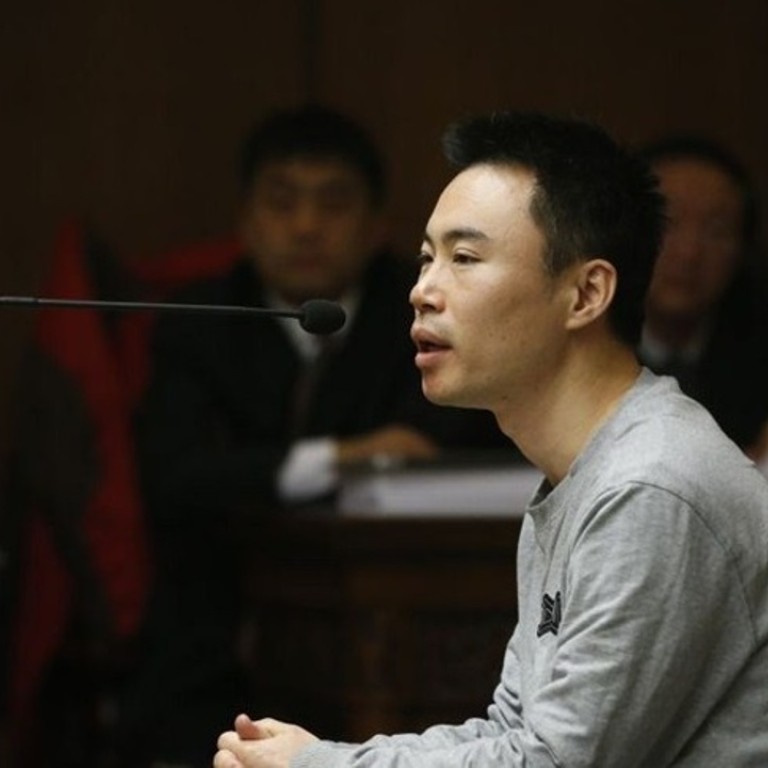 Porn trial of online video-sharing service grips Chinese viewers
The trial of the developer behind an online video-hosting platform accused of distributing pornography has sparked intense debate on the mainland over whether such platforms should be held responsible for the content that appears on them.
The hearings, broadcast live online on Thursday and Friday, have impressed viewers for the witty defences offered by Shenzhen-based Kuaibo Technology, the developer of the popular peer-to-peer video player QVOD.
But they have also prompted cautions that public opinion should not interfere with the workings of the court.
Four executives of the company, led by CEO Wang Xin, are standing trial in Beijing's Haidian district court, with the company accused of distributing 21,000 files of pornographic material on three servers run by QVOD.
The hearings, lasting 20 hours and broadcast on Sina Weibo, attracted over 1 million views.
The last court hearing to prove so popular was that of top Communist Party official Bo Xilai more than three years ago.
The four executives deny the charges, arguing the company focused on programme design and technical research. If found guilty, they face up to life imprisonment.
Their defence has likened the company's situation to that of online marketplace Taobao and the telecommunications provider China Mobile. Counterfeit goods were rampant on Taobao, but Taobao was not on trial, and text message scams were rampant, but China Mobile was not on trial, the defence argued.
Likewise, QVOD was a hosting platform and should not be held responsible for indecent content.
But the mainland's internet regulator said all internet-based service providers must bear legal responsibility for their content.
State media agencies have joined the debate. "Even if you believe Kuaibo is guilty, you should applaud the team's excellent defence," said a commentary by Xinhua.
The People's Daily ran two opinion pieces on the case over the weekend. One cautioned that guilt was nothing to do with eloquence and said Kuaibo's defence "did not deserve applause".
In a second piece the next day, it warned the court should not be misled by online discussions, which focus on "who talks louder and smarter".
Police raided Kuaibo's head office in April 2014 as part of a crackdown on online intellectual rights infringements and pornography. QVOD, with around 400 million users, was shut down after the raid.
QVOD's streaming technology allows a user to download and watch a video stored on someone else's computer if that person is also using the player to watch the video. It is notorious among mainland internet users for sharing adult content.