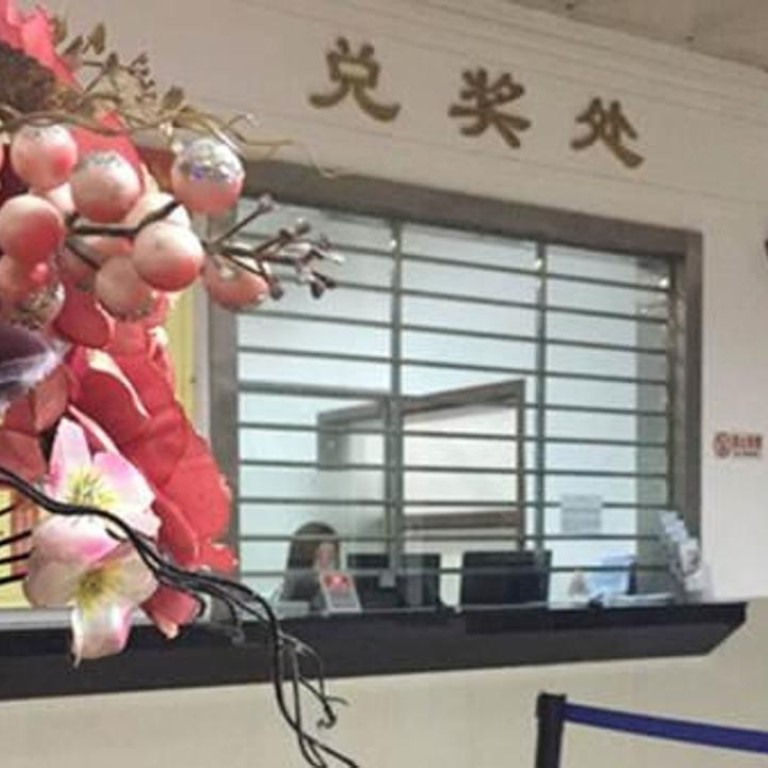 Chinese lottery winner misses out on US$3.9 million - the country's biggest ever unclaimed prize
The winning ticket worth 25.6. million yuan (HK$30.3 million) was bought in southern Guangdong province
The biggest unclaimed lottery win in China's history has been recorded in southern Guangdong province, according to a newspaper report.
A winning ticket worth 25.6. million yuan (HK$30.3 million) was bought in Dongguan on November 10 last year, the Southern Metropolis News reported. That's equivalent to US$3.9 million.
Nobody, however, had claimed the prize by the time the final deadline passed to do so at midnight on Sunday, the newspaper said.
The city's branch of the China Welfare Lottery remained open up to the final minutes to allow the winner to come forward and claim the prize with their ticket.
Lottery buyers are reminded by staff to keep their tickets safe as they are the only way to collect a cash prize.
Previous unclaimed lottery wins in China include a 12.6. million yuan prize in Inner Mongolia in 2014, plus a 16.2 million yuan jackpot in Jiangsu province in 2011, the report said.
Cash prizes unclaimed by the time the deadline expires are put in the lottery fund and used for social welfare projects.