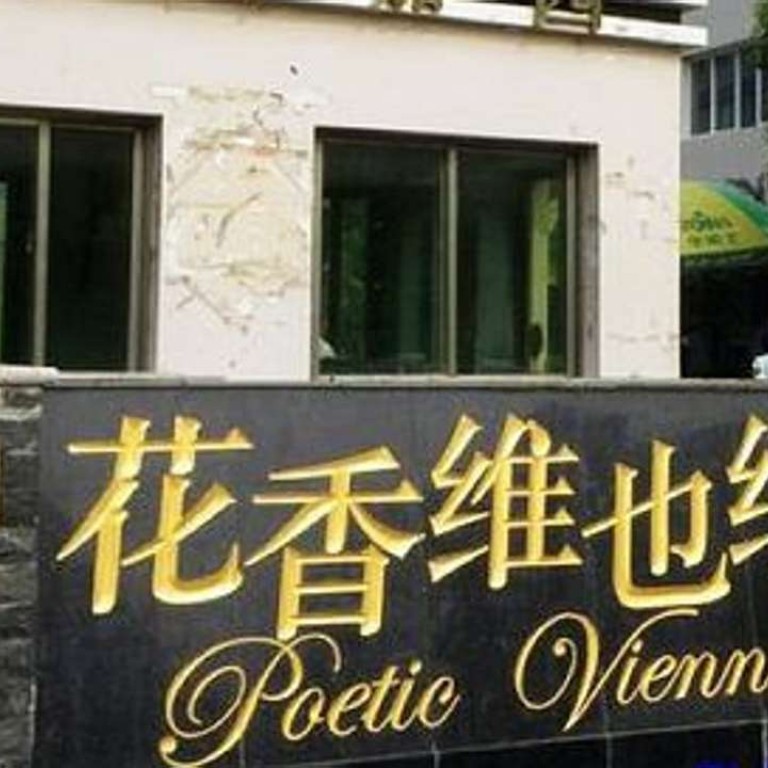 Farewell Palm Springs: China to crack down on foreign names for buildings, residential areas to 'protect culture'
China is to crack down on the widespread use of foreign names for buildings and residential compounds, according to a newspaper report.
Li Liguo, head of the Ministry of Civil Affairs, said the use of foreign names was undermining traditional Chinese culture, The Beijing News reported.
Li made his comment during a press conference on Tuesday, the newspaper said.
Upmarket residential complexes in China are often given foreign names.
Beijing's apartment complexes include Palm Springs and Manhattan Garden, for example.
Li was also quoted as saying that were other problems with street names, including some areas having no official name at all
Statistics from the ministry also show that the original names of about 60,000 towns and 400,000 villages have been abandoned in China over the past 30 years.
The name of a place represents the local culture of the region, Li was quoted as saying.
Clearing up westernised names or preserving traditional names would help preserve China's cultural heritage, he said.
Place names such as Jingzhou in Hubei province can be dated back to the Three Kingdoms period (220–280), which shows the rich history of China, Zhu Lijia, a professor of public management at the Chinese Academy of Governance was quoted as saying.
The ministry introduced a set of guidelines forbidding the use of westernised names for residential areas or buildings in China in 1996, but the rules have not been properly enforced, the report said.