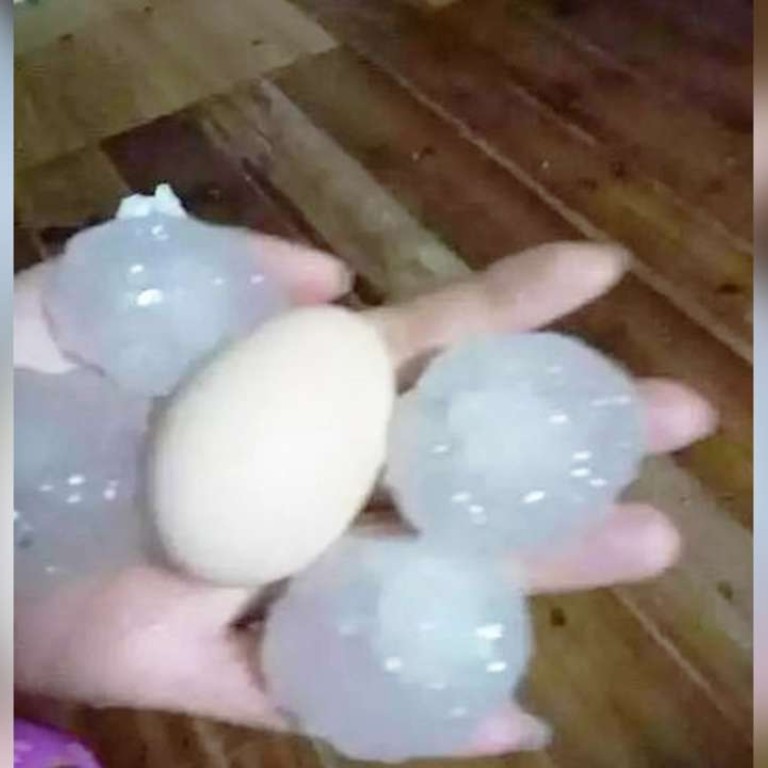 Four killed as torrential rain, hailstorms lash province in southern China
Hailstones the size of birds' eggs hit Hunan over the weekend, according to media reports
Four people have been killed after hailstorms, strong winds and torrential rain hit Hunan province in southern China, state media reported.
Some of the hailstones to hit the area over the weekend were the size of birds' eggs, the state-run Xinhua news agency reported.
The storms have also forced about 5,000 people to evacuate their homes in recent days, state media reported on Sunday.
About 387,000 people had been affected by the extreme weather conditions by noon on Sunday.
About 903 homes had collapsed, according to media reports.
The China Meteorological Administration issued an alert on Sunday warning of more severe weather conditions.
There have also been floods and landslides in Hunan since mid April due to the days of heavy rains. Transportation systems in some counties have been paralysed.
Local media said some egg-sized hailstones had smashed through roofs and car windows.
Guilin and Liuzhou in the Guangxi region of southern China have also been hit by hailstorms.
Xinhua said the authorities were still assessing losses in the region.