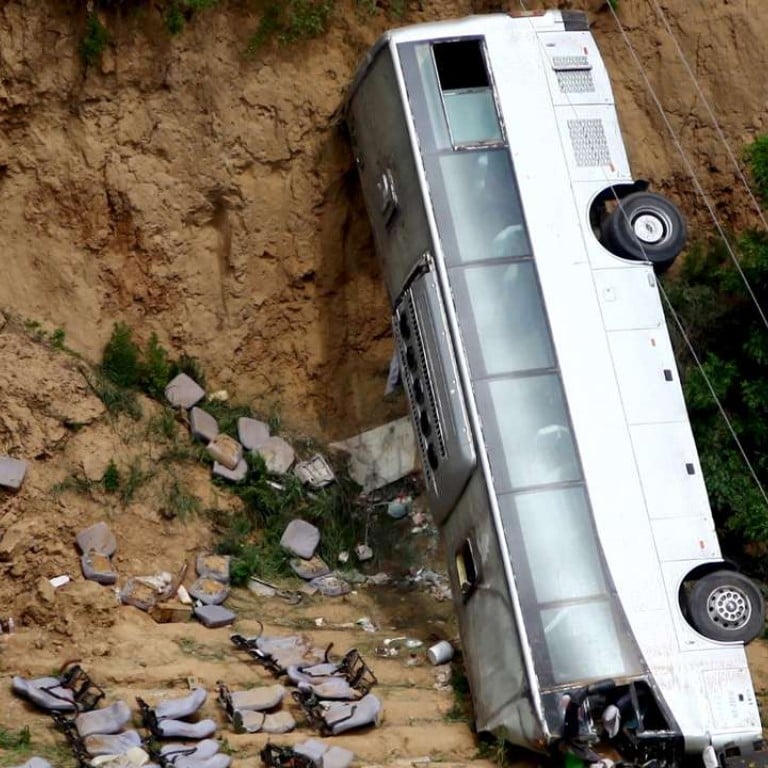 Traffic's toll: road accidents kill 700 people a day in China
More than half are 'vulnerable road users' such as pedestrians, WHO says
More than 700 people are killed in road accidents across China every day, according to the World Health Organisation.
The WHO estimates that traffic accident claim about 260,000 deaths on the mainland each year, of which with 60 per cent are vulnerable road users such as pedestrians, cyclists, and motorcyclists.
The increasing use of electric bikes in urban areas in China for courier delivering has become a new concern for road safety with the development of e-business, experts admit.
He Yong, deputy president of the research institute of highways at the Ministry of Transportation, said the central government was considering whether to categorise e-bikes as bicycles or vehicles, where different rules will apply.
"But banning e-bikes is not be the answer," He said. Rather, reining in bad drivers should be the main priority.
The Geneva-based UN body said traffic accidents were among the top 10 causes of death in the world and the leading cause of death for people aged from 15 to 29.
Worldwide, some 1.25 million people die and another 20 million to 50 million are injured every year on the road.
"The carnage that occurs on the world's roads every single day is a public health crisis of gargantuan proportions," said Bernhard Schwartländer, the WHO's representative in China.
Schwartländer added that the problem in China did not lie with e-bikes as such, but rather that the lack of consistent traffic regulations for e-bikes meant drivers ignored speed limits.
The fact that e-bikes did not need to be registered also posed challenges for effective management, he said.
Shenzhen, next to Kong Kong , recently banned e-bikes in the city, where the battery-powered scooters had become known as "silent killers".
The move prompted an outcries from the city's more than 500,000 e-bike owners.
Beijing has also taken the e-bikes off some of major roads in the city.
The WHO said that up to 3 per cent of the world's GDP was lost to road traffic deaths and injuries, and as much as 5 per cent in low- to middle-income countries.
Schwartländer said countries could not develop sustainably when so many people died or were injured on road crashes.
"By definition, the millions of road traffic deaths and injuries which occur around the world every year are preventable," he said.
"While this is an utter travesty, it also means that with the right amount of resources and determination to make changes today, it is entirely within the realm of possibility to create a better and safer tomorrow."