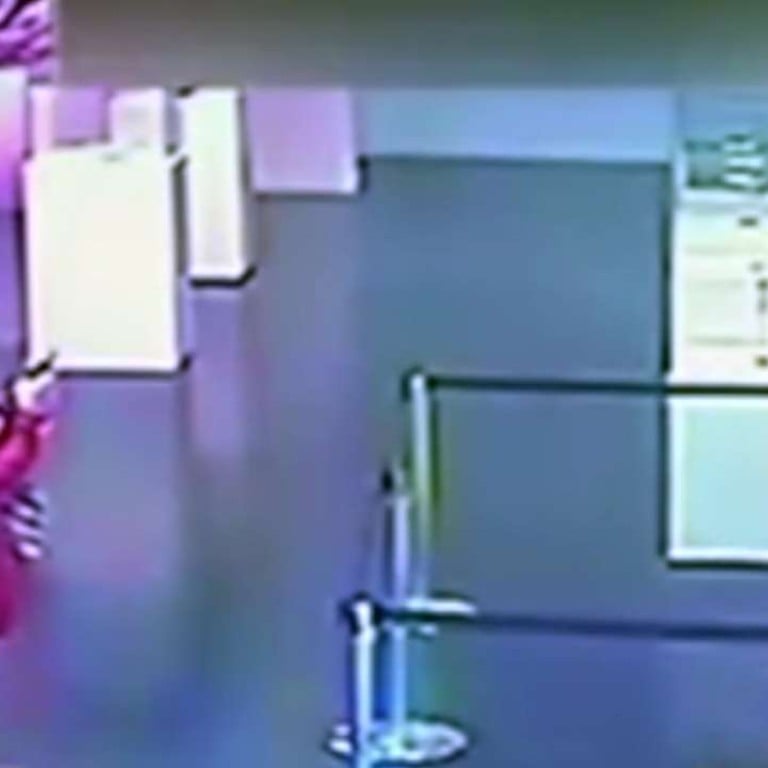 China's 'little emperors' vandalise art in Shanghai museum as their mothers film the act
Artist Shelly Xue's creation ruined after children cross barriers to play with it at the Shanghai Museum of Glass
China's "little emperors" are in the news again.
Recently released CCTV footage shows them destroying a piece of art at the Shanghai Museum of Glass.
The footage shows two young boys prancing about within rope barriers around a dangling art piece and playing with shards of glass from the artwork.
Behind them, two adults, presumably their mothers, film the performance on their phones.
WATCH: Children ruin glass artwork in Shanghai museum as adults look on
The incident, which damaged Chinese artist Shelly Xue's work, has led her to rename her sculpture from Angel is Waiting to Broken.
She has decided to leave it on display at the museum in its shattered glory, and the museum has installed a screen playing the footage on loop.
A photo posted by 生活日志 (@et_gloria) on Apr 30, 2016 at 8:06am PDT
The video, which was shared online, has sparked online outrage, with most of the anger directed at the children's mothers for indulging them.
Internet users blamed the mothers for encouraging their sons to ruin the creation.