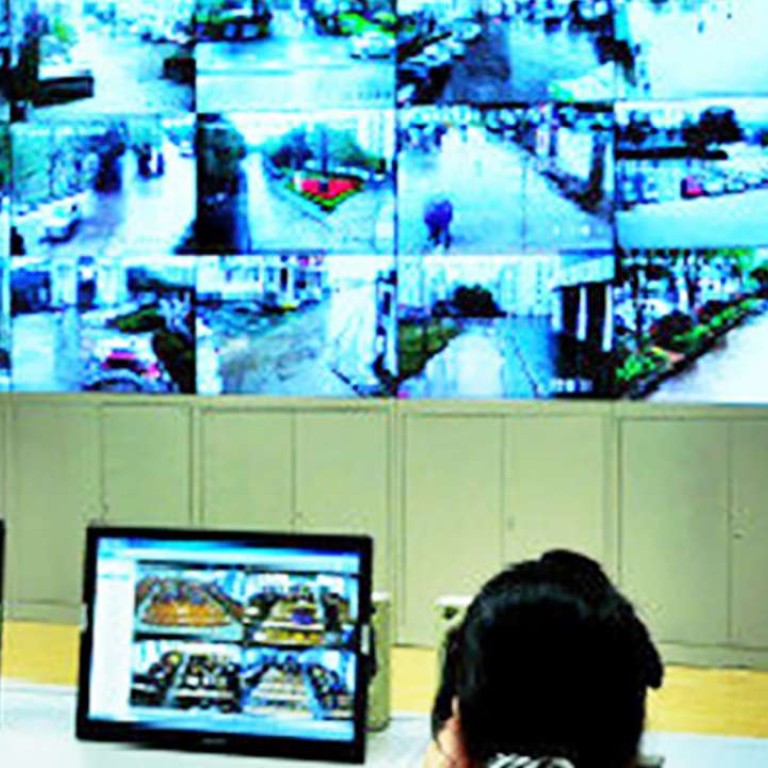 Big Brother is watching you: Chinese university sets up surveillance cameras to monitor classrooms, labs ... even dormitories
College in Wuhan says system has improved study environment for students
A college in central China has installed a surveillance camera system to monitor every corner of classrooms, laboratories and dormitories to check on and "improve" the behaviour of staff and students, according to a newspaper report.
Wuchang University of Technology in Wuhan in Hubei province has a team of more than 100 staff monitoring the cameras, the Chutian Metropolis Daily reported.
"Offenders" such as teachers arriving late for class or leaving early; or students chatting, eating, sleeping or playing with smartphone during lessons, will face punishment, the article said.
"The system has helped us strengthen management, ensure the quality of teaching and shape good learning habits for students," a supervisor, Sun Yi, was quoted as saying.
Another member of staff, Professor Yu Chengqing, said: "Now nobody sleeps or uses smartphones in class."
One student Yan Yue told the newspaper that although they were unhappy at first, eventually they have found the surveillance cameras have helped their studies by creating a more disciplined environment.
Some students, however, complained about the surveillance cameras in their dormitories.
A female student told the newspaper she felt uncomfortable with the cameras, especially in summer when she was wearing less clothing.
The surveillance system was introduced in March last year and cost 6 million yuan (HK$7 million), the report said.