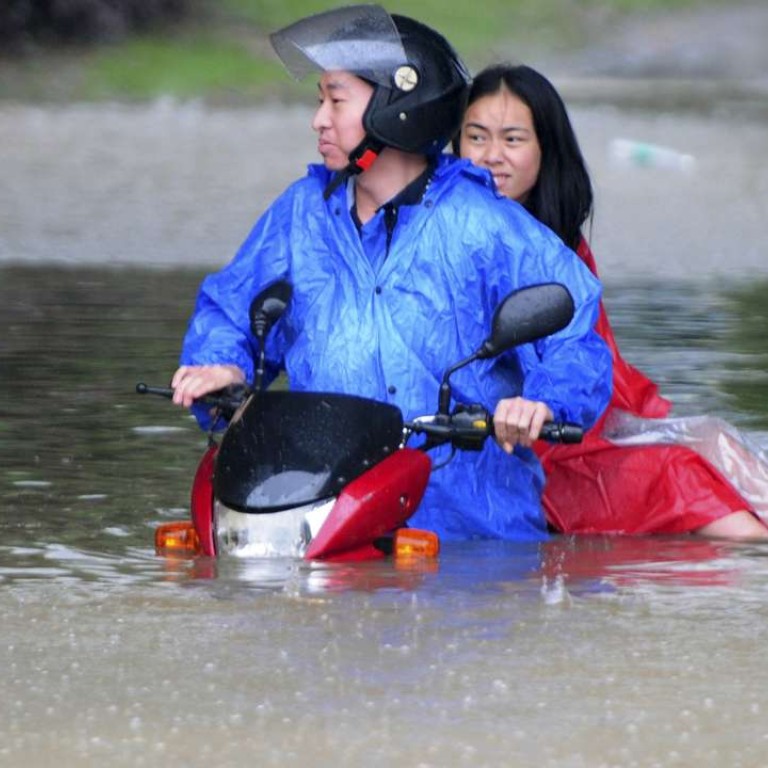 Why China's massive floods this year are different from 1998's catastrophic disaster that killed 3,000
For many Chinese people, the massive floods this year have brought back to mind the devastating disaster in 1998 in which swelling waters claimed thousands of lives and affected millions across the country.
The 1998 floods that went on for two whole months from June wreaked havoc on 24 Chinese provinces. A total of 3,004 people died and 220 million were affected with countless homes destroyed.
But experts in Chinese media reports have pointed out the differences between this year's floods and the 1998 disaster.
Heavier rainfall this time, but more evenly spread
This year's flood season has seen much heavier rainfall than in 1998. But the rain has been less concentrated and more evenly spread out over regions, thereby resulting in floods of a smaller scale.
Floods now are mainly in disparate areas along the Yangtze River.
Eighteen years ago, the floods were much worse and more widespread, affecting the Min River in Fujian province, Pearl River in Guangdong, Yangtze River and later the Nen and Songhua rivers in the northeastern provinces.
Better protection against flooding
China has exponentially increased its investment in water infrastructure over the past two decades.
The central government alone invested 17 billion yuan (HK$20 billion) on such infrastructure from 1998 to 2002. The amount is four times that of all such investment made from 1949 (the founding of the People's Republic of China) to 1998.
More than 70 per cent of the water infrastructure investment went towards implementing flood-control measures.
Higher risks of urban flooding
China's urban residents now account for some 56 per cent of its entire population, up from just 30 per cent in 1998.
But while the number of urban residents has been rapidly rising, water management infrastructure and planning in cities have been slow to catch up, experts say.
Mass construction in cities have also affected the natural water system, thus further contributing to the risk of flooding in those highly built-up areas, according to the experts.