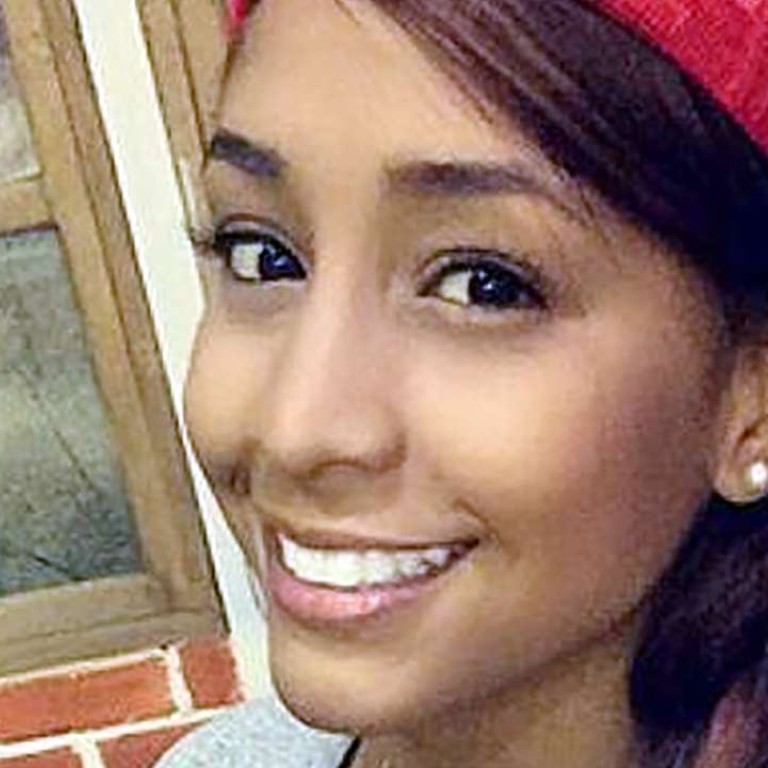 Chinese court jails Colombian Miss World hopeful for 15 years for smuggling drugs
Juliana Lopez Sarrazola, 22, could have faced death sentence after being caught with 610 grams of cocaine hidden in laptop at Guangzhou airport last July
A Colombian model hoping to take part in the Miss World beauty contest in China has been jailed for 15 years after she was found guilty of smuggling drugs into China.
Juliana Lopez Sarrazola, 22, who could have faced the death penalty or a life sentence, will also be expelled from China after completing her jail term, the People's Intermediate Court of Guangzhou in Guangdong province ruled on Monday, the Nanfang Daily reported.
She was caught trying to smuggle 610 grams of cocaine hidden inside a laptop at Guangzhou Baiyun International Airport during a visit to China on July 18 last year.
Sarrazola, the winner of the Miss Antioquia beauty contest in Colombia, had been hoping to compete in the Miss World 2015 finals in Sanya, China, last December.
News that she had gone missing in China and could face the death penalty after being caught with drugs last July sparked huge media interest around the world.
"I wanted to attend the Miss World beauty contest in 2015," Sarrazola, who admitted smuggling drugs, reportedly told the court. "It takes quite some money to pay for the travel and hotels."
She had reportedly needed to borrow money from a man identified in court with the name, Sergio, who would give her US$2,500 only if she agreed to help him smuggle the drugs, the report said.
Sarrazola could have faced the death penalty or been sentenced to life imprisonment because of the quantity of drugs she had been carrying, the court said in its verdict.
Her lawyer told the court that Sergio threatened to kill Sarrazola's family if she did not do as he asked. Sarrazola's lawyer quoted messages sent to her on her phone in court as evidence in a plea for leniency.
The lawyer also argued that the money she was to have received after transporting the drugs was only a tiny portion of their value, which indicated she had only a marginal role in the drug smuggling.