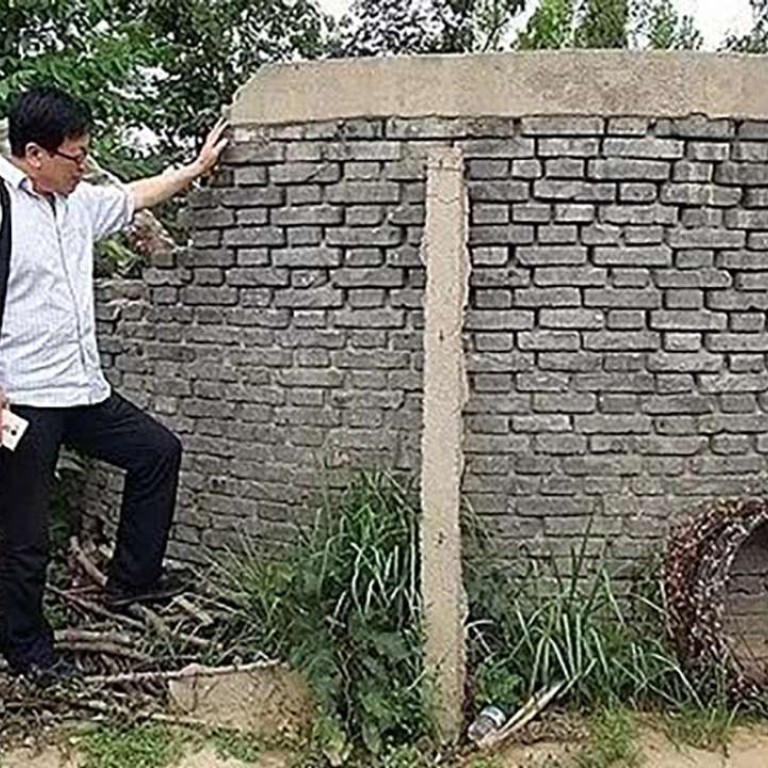 Chinese journalist jailed for 12 years claims charges were retaliation for exposing irrigation scam
A former state media reporter in China is fighting to have his conviction overturned after serving 12 years in jail for charges he claims were trumped up after he exposed a sham by officials in Shanxi province, a news website reports.
The now 66-year-old Gao Qinrong was a reporter for the Xinhua News Agency in the city of Yuncheng. His reportage exposed a political scam involving local officials who claimed to have applied the latest water-conserving irrigation system in the late 1990s, according to Jiemian, an online news channel under Sohu.com.
In 1995, the Yuncheng county government earmarked 280 million yuan for the construction of a water storage system as part of technology – initially developed by a local farmer- intended to cover one million mu (66,666 hectares) of farmland. Part of that was to build water storage facilities.
The investigation by Gao revealed that the storage system did not exist, although many half-built water tanks sat beside roads for show purposes.
With the help of Gao Manqiang, a liaison officer for Yuncheng government in Beijing, Gao Qinrong's story reached the hands of senior central leadership in 1998, and drew public outcry.
The journalist was later accused of soliciting prostitution, bribery and fraud, after his story made national headlines. He was investigated by the Shanxi Provincial Commission for Discipline Inspection and jailed. The official who helped him, Gao Mingqing, was also charged and convicted of forging official seals and running scams and sentenced to nine years in jail.
Gao Manqiang was released in 2003 after serving eight years but was badly beaten by three unknown men just outside the prison gate the day he left. That beating caused brain damage and partial paralysis.
Gao Qinrong was released in 2006. Both are trying to have the local Yuncheng court review and rehear their cases.