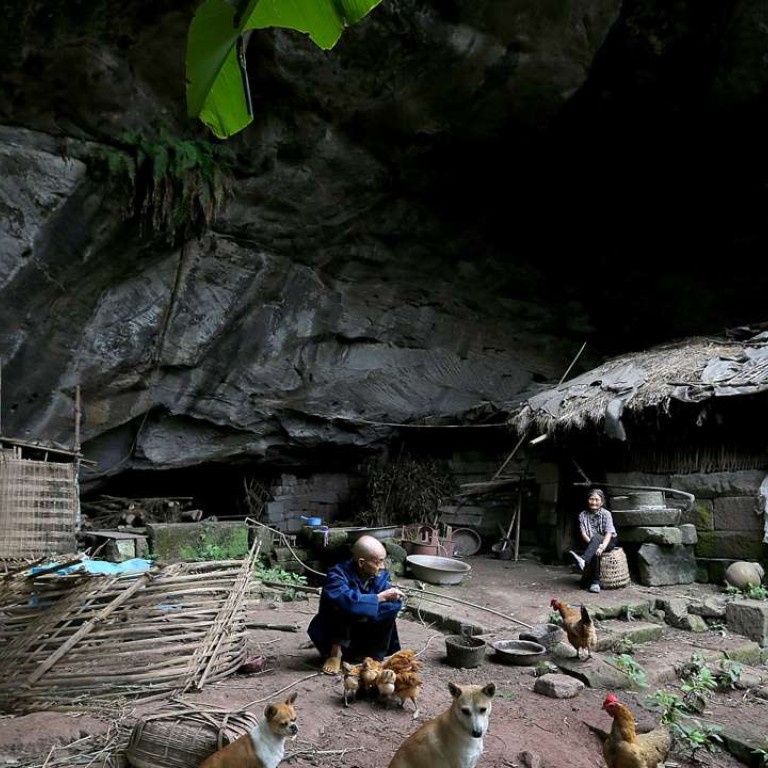 'A match made in heaven': loving Chinese couple share good times and bad in cave for 54 years
Li Suying, 77, and Liang Zifu, 81, raised four children in their subterranean home of nearly six decades
A loving couple in southwest China who have lived in a cave for 54 years have been called "a match made in heaven" by residents in the area, a mainland newspaper reports.
Li Suying, now 77, married a then village cadre Liang Zifu, who is now 81, in Nanchong prefecture, Sichuan province 57 years ago, according to the Chengdu Economic Daily.
The couple moved into the natural cave three years into their marriage and have never left.
"She's had a hard life," said Liang, referring to the tough living conditions his wife has endured in their home inside the cave.
Their home has seen three major renovations over the years and now includes a bedroom, living room and kitchen. There is also a pigsty in the roughly 60-square-metre enclosure.
A spring near the cave provides fresh water.
Li and Liang raised four children in the cave, but they say sometimes feel lonely as the children and many former neighbours had left the area and settled down in cities.