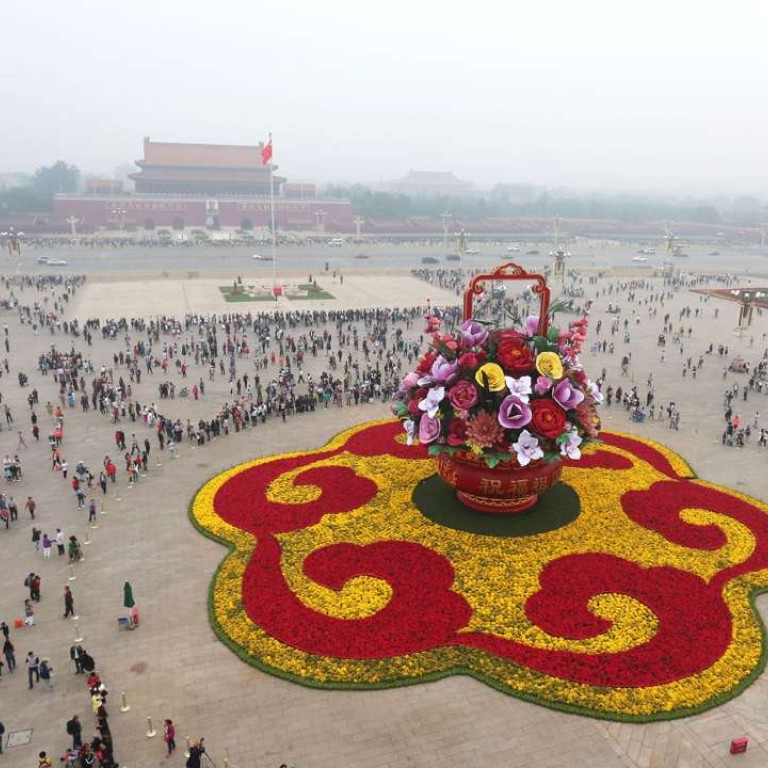 Appalling air quality: Beijing takes deep breath as smog season sets in
Beijing was hit by serious smog on Sunday as forecasters warned people living in the capital to brace for more days of poor air quality with the arrival of autumn.
Autumn and winter are usually the seasons when air pollution in Beijing turns for the worse.
The authorities issued the first yellow alert – the lowest in the three-tier system – for poor air quality on Sunday and said the smog had ushered in the start of the pollution season, according to the official Weather.com.cn.
Despite showers over the previous two nights which usually help clear the air, the air pollution remained poor.
The air quality index reading was 229 at 6pm, categorised as very unhealthy.
The major pollutant was PM2.5, small particulates in the air deemed very harmful to health, the Beijing Municipal Environmental Protection Monitoring Centre said.
The smog would remain until tonight when a cold snap would arrive, Wang Buying, an official at the centre was quoted as saying by Xinhua.
Parts of the north and provinces along the Yangtze, Yellow and Huai rivers will experience light or medium levels of smog ­on Monday, according to a statement on the National Meteorological Centre's website. The centre suggested people avoid outdoor ­activities during the period.
Mainland internet users lamented that the weekend was ruined by the smog.
"Beijing smog [season] has arrived quietly," one person said on social media.
The authorities have been hailing their efforts to curb smog in the capital, saying the density of PM2.5 in Beijing decreased by 12.5 per cent from January to August compared with the same ­period last year.
The average PM2.5 reading in the first eight months was 63 micrograms per cubic metre, Xinhua reported.
Beijing is aiming to keep average PM2.5 levels below 60 micrograms per cubic metre next year.
Levels were 80.6 micrograms in 2015, down from 95.7 micrograms in 2012, the report said.