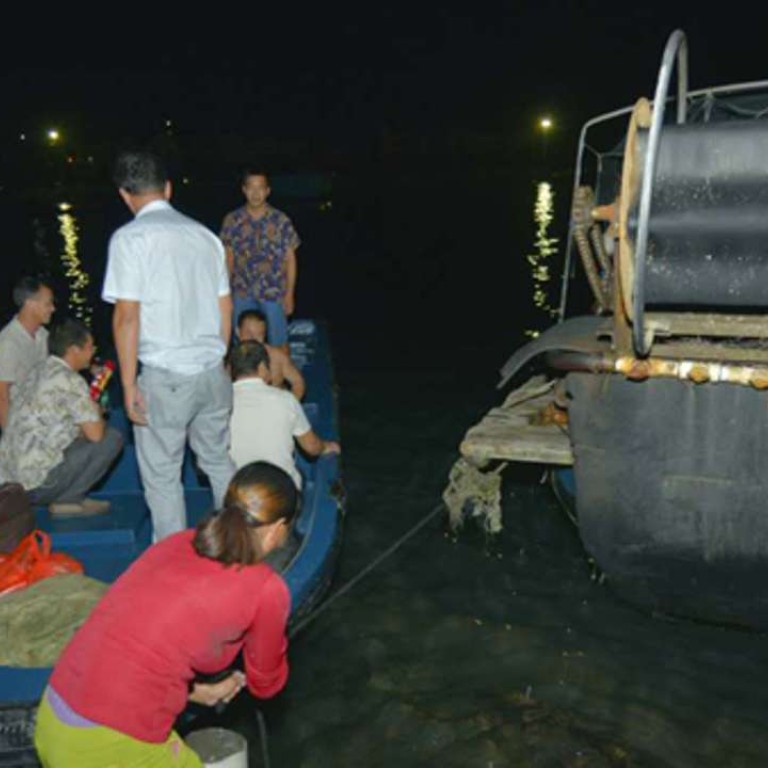 Southern China locks down as Typhoon Haima nears
Guangdong province goes on high alert, with trains suspending service and airlines cancelling flights ahead of expected walloping
Guangdong authorities have activated high-level emergency response due to approaching Typhoon Haima, with the Pearl River Delta expected to take a severe hit from the storm.
The provincial meteorological authority predicted Haima was expected to make landfall along the coastline between Zhuhai and Shanwei, an area that includes major affluent delta cities including Shenzhen.
Provincial meteorological expert Lin Liangxun said Haima was moving fast along a steady track, and would affect a wide area. He expected serious damage from the typhoon.
Waves up to six meters high were expected off Guangdong on Friday along with torrential rain throughout the delta and eastern part of the province through to Saturday, state media Xinhua reported.
A total of 58 provincial cities and counties have issued typhoon warnings. Shenzhen is expected to activate its highest level emergency response starting midnight Thursday, Xinhua said. All schools would suspend classes.
Shenzhen's meteorological observatory forecast Haima would land at 2pm, bringing winds up to 117 km/h and rainfall exceeding 100mm.
As of 5pm Thursday, Shenzhen Airlines had cancelled more than 200 flights, while other municipal airports, including Zhuhai and Shantou, were also expected to be severely affected.
The provincial capital of Guangzhou has also suspended classes.
It was reported Guangdong railway authorities had suspended all intercity links for Friday, including service from Guangzhou to Shenzhen, Dongguan to Huizhou, Shenzhen to Xiamen and through trains to Hong Kong. Interprovincial services such as those into Jiangxi and Guangxi and through trains from Beijing and Kowloon would be partially suspended.
Xinhua reported 85 trains, mainly travelling between Jiangxi and Fujian, had been ordered to stop services from Thursday to Saturday.
In Guangzhou, subway operations are also expected to be partially suspended on Friday and Saturday due to heavy rain but details are forthcoming.
Other traffic controls included the closure of the Nanao Bridge, near Shantou, on Thursday night.
Haima, the 22nd typhoon to hit the mainland this year, was about 590km southeast of Shenzhen at 4pm on Thursday, moving northwest at 25-30 km/h, Xinhua reported.
Across the strait, Taiwanese airlines said some flights for Friday had been cancelled due to Haima, the Central News Agency reported. Most affected flights were between the island and Hong Kong and Macau.