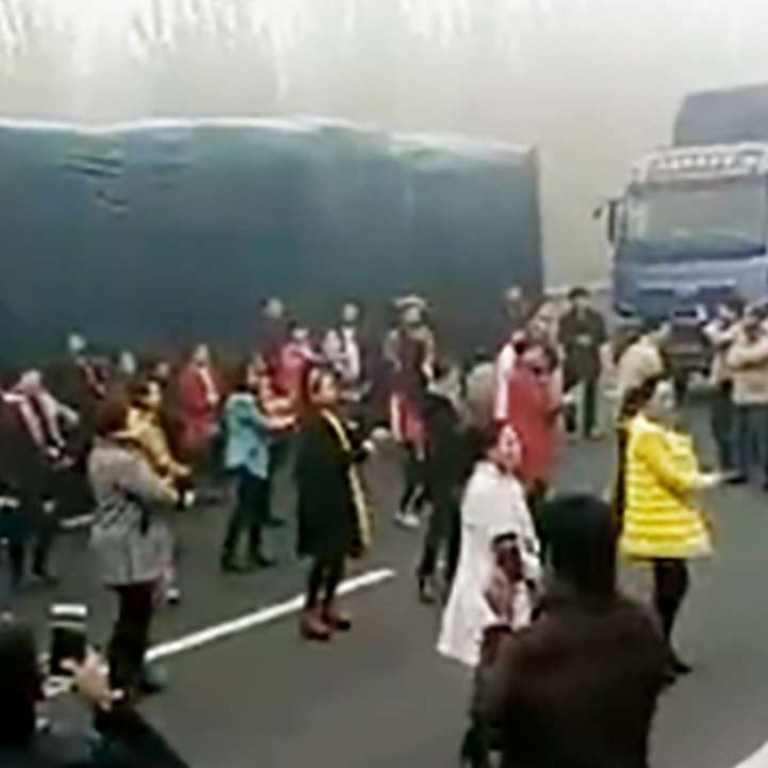 Heavy smog, massive traffic jam can't stop these Chinese women from dancing
About 30 women took the opportunity for a twirl when air pollution brought traffic to standstill, newspaper reports
A group of middle-aged women has won the hearts of internet users in China after a video of them dancing in the middle of traffic amid heavy smog went viral on social media.
Many highways in northern China have been heavily congested since Sunday amid heavy air pollution, the Dahe Daily reported.
A group of women took the opportunity of a traffic jam to get out of their cars and start dancing on the road, the report said. It did not specify exactly when or where the incident took place.
A video posted on Monday shows about 30 middle-aged women dancing to a Cantonese song, with several blue trucks queuing around them.
Some onlookers, mostly young men, filmed the performance with their phones and praised the women's dancing.
Amused by the dance as well as the positive attitude of the dancing women, most internet users complimented them for "transforming the sorrow brought by the traffic jam into the happiness of dancing".
One person wrote online: "They can absorb the smog for the country and do exercise, killing two birds with one stone!"
Groups of dancers practising and performing in public places, usually older or retired women, have become a common sight in China.