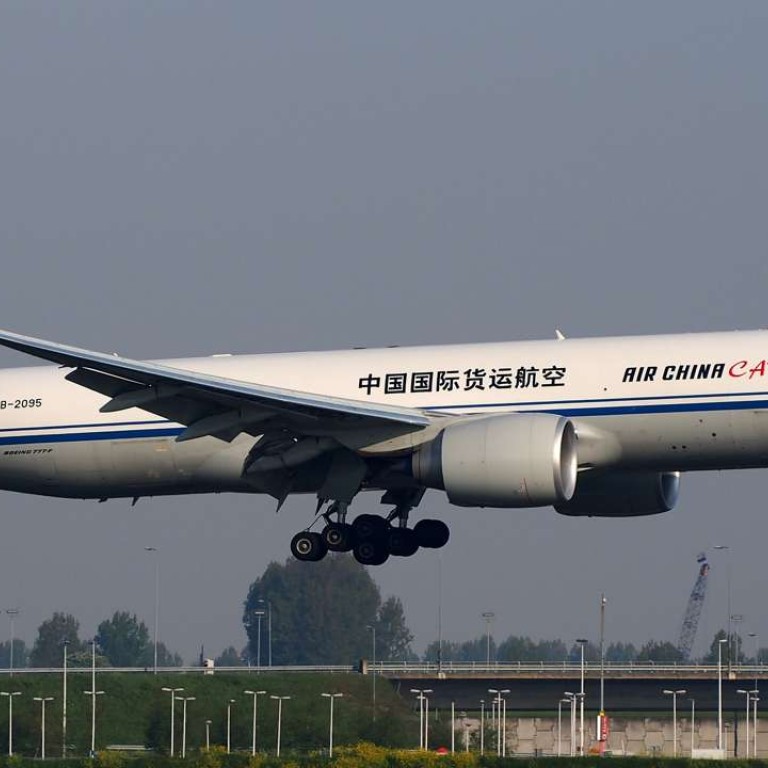 Air China becomes first mainland carrier to ban shark fin cargo
The airline joins more than 30 others worldwide in battle against controversial trade
Air China Cargo has become the first mainland carrier to ban the transport of shark fin, dealing another blow to the international trade.
The carrier, which is part of Air China and responsible for cargo shipment on freight planes and the airline's commercial aircraft, did not specify when the policy change would take effect.
Some 36 airlines have now joined the ban globally.
In a statement posted on its website on Friday, the cargo company said it was committed to playing a bigger role in global sustainability.
"We understand the community's desire to promote responsible and sustainable marine sourcing practices, and this remains important to Air China Cargo's overall sustainable development goals," the statement read.
"Therefore, on the issue of shark fin, we reiterate our 'No Shark Fin' carriage policy."
Other major airlines observing the ban include British Airways, Emirates, Singapore Airlines and American Airlines.
The shipping giant is the fourth-largest container operator in the world with a 7.7 per cent market share.
Alex Hofford, a wildlife activist from conservation group WildAid, said Air China's action to save sharks would be far-reaching.
"Scientists estimate that fins from up to 73 million sharks a year are used for shark's fin soup, with much of the trade in shark fin destined for China," he said.
"Air China's 'No Shark Fin' commitment is therefore hugely significant because, despite government efforts, China [including Hong Kong] is a country where significant demand for shark's fin soup still exists.
"It's a bold move and this is likely to have a huge and lasting impact on shark populations and marine ecosystems worldwide," he added.
Hofford said full enforcement of the ban by airlines and shipping lines was vital to ensure its effectiveness in protecting shark populations.
He urged vigilance against deliberate mislabelling of shark fin cargo to stop people from circumventing the ban.
Focus has now turned to mainland China's other major airlines, especially one of the biggest global carriers by revenue – China Southern Airlines. The company is based in Guangzhou, an area singled out as a major shark fin trading hub, WildAid said.
According to the group, research suggested that Chinese consumption of shark fin fell by 50 to 70 per cent in recent years.
This article appeared in the South China Morning Post print edition as: Air China takes mainland lead in banning shark fin