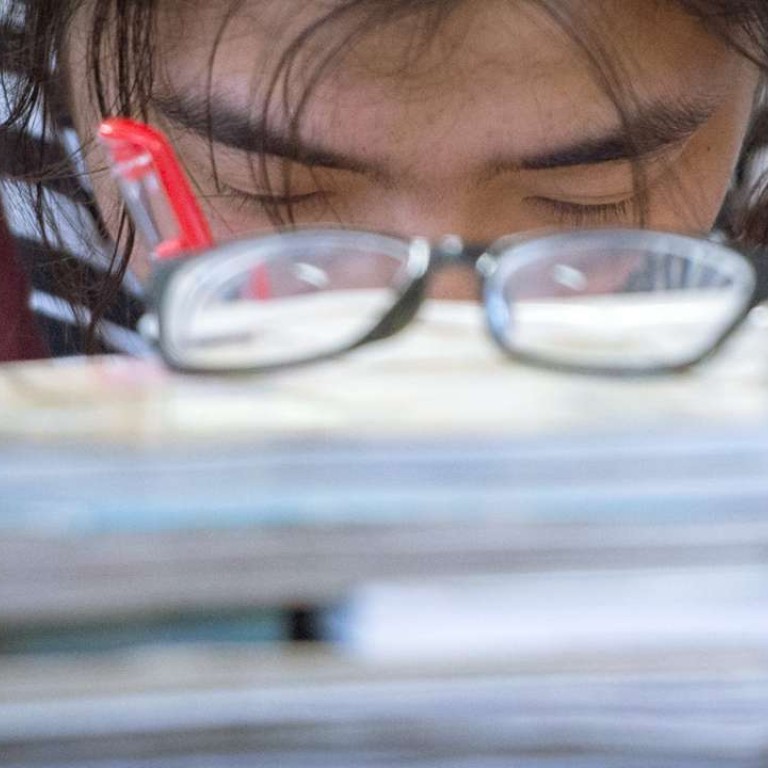 Struggling Chinese school pupils given higher grades from 'mark bank' to avoid failing exams
Like a real bank, struggling students can 'borrow marks' that are repaid – with interest – in future tests
In a novel scheme to encourage students to study harder, an international high school in eastern China is allowing students to loan marks from a "mark bank" to avoid the embarrassment of failing exams.
The international division of Nanjing No 1 High School in Nanjing, Jiangsu province, is running a trial of the innovative scoring scheme in its 10th grade Advanced Placement class, the Yangtse Evening Post reported.
The mark bank allows students to loan marks to make up for a failing grade in any given exam. But the borrower has to return the marks to the bank by scoring extra points in future exams. Some teachers also allow students to give public speeches or conduct lab experiments in exchange for extra marks to repay the bank.
Physics teacher Mei Hong said the new scheme aimed to help provide pupils with a second chance.
"59 points and 60 points are actually not that different," she said, "[But because the former means failing the exam while the latter means passing], the difference weighs heavily on students' psyches."
So far among the 49 students in the class, 13 have borrowed marks from the bank.
One pupil said he was glad he could loan marks for a recent geography exam. "Because I was sick, I missed some classes. The mark bank saved my grade," he said.
Kan Huang, a director of the school, said the school was experimenting with a new scheme to evaluate student's performance. She said implementing the mark bank was a step in the direction of placing more emphasis on students' growth rather than their final exam performance.
Huang said the exam-oriented culture common in schools in China had led to a situation where "a pupil's future could be determined by a single major exam".
However, marks borrowed from the bank are also "charged" interest but students can repay their loans in multiple instalments. And, like real life, those who default on their loans are blacklisted by the bank.
The school said that it had invited parents who were banking professionals to help devise the loan bank scheme.