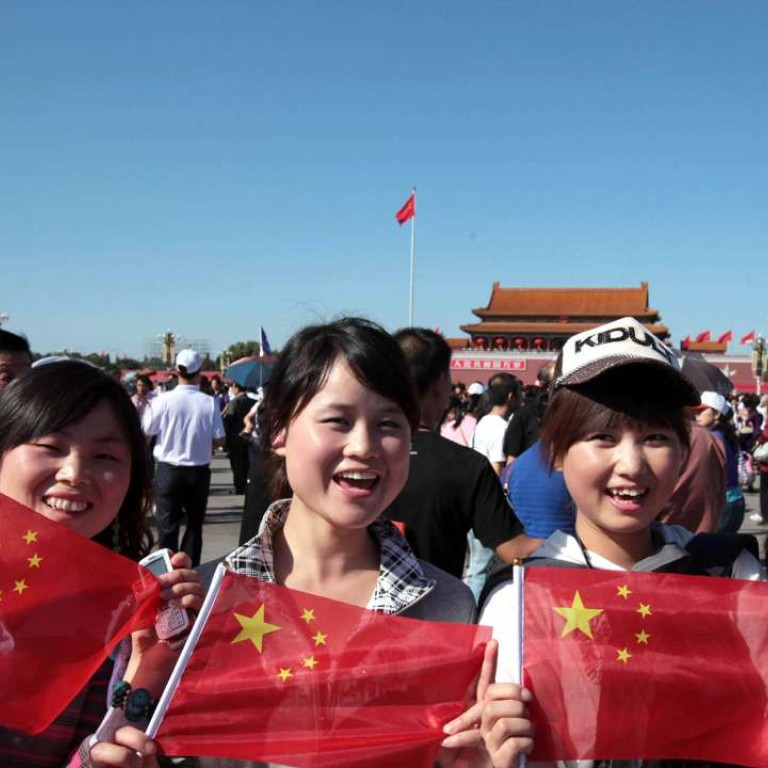 Young Chinese most optimistic about world's future, poll suggests
However, youth in world's biggest emitter of greenhouse gases are worried about the global impact of climate change in the future, survey says
Young people in China are the most optimistic globally about the world's future, but are also the most fearful about the impact of climate change, according to a poll of 20,000 people in 20 countries.
Fifty-three per cent of those questioned in China thought the world was becoming a better place, the highest percentage among the countries polled.
Indian youth were the second most optimistic, with 49 per cent taking a positive view of the world's prospects.
Some 82 per cent of the young Chinese questioned thought climate change was the most fearful factor about the future. Most young people in other nations considered extremism and terrorism, plus the threat of conflict and war, the most worrying.
The report, Generation Z: Global Citizenship Survey – What the World's Young People Think and Feel, was published by the Varkey Foundation, a UK-based non-profit organisation for underprivileged children around the world.
About 1,000 young people aged between 15 and 21 were surveyed in each country.
The online survey was conducted between September and October last year.
The young people polled were also asked questions about their well-being, personal and community values and attitudes to issues surrounding global citizenship.
The results suggested a greater sense of well-being and hope about the future among young people in emerging economies compared with those living in Europe, North America and Australia.
Twenty-nine per cent of people polled in China said they thought it was a good place to live because it was "a country in which anyone is able to get on if they work hard".
Some 93 per cent of people questioned in China also felt hopeful for the future because of the advances in technology, such as in medicine, renewable energy and computing.
Young people in France, Italy and Turkey had the most negative outlook on the future, citing concerns about extremism and the rise of global terrorism.
Chief executive of the Varkey Foundation, Vikas Pota, said it was encouraging that young people in China were aware how serious the problem of climate change is.
"This is surely a hopeful development. The young population of the country with the greatest carbon emissions is more aware than anyone of the seriousness of the climate crisis – and will be pressing for change," he said.
Ninety-four per cent of people polled in China agreed with the statement that men and women should be treated equally, making the group the most committed to sexually equality, along with those questioned in Canada.
Eighty per cent of those polled in China said they had a good relationship with their parents and friends.
The poll also suggested Chinese young people were the least convinced about the value of international cooperation.
Only 10 per cent thought more cooperation between nations would solve global challenges.
Pota said the overall survey showed a sense of optimism in the attitudes and opinions of the generation that is likely to shape the next few decades.
"They are more likely to travel, to migrate across borders and to forge friendships in other countries than any previous generation," he said. "Global citizenship is not dead. It could just be getting started."
This article appeared in the South China Morning Post print edition as: Young Chinese most optimistic over future: survey