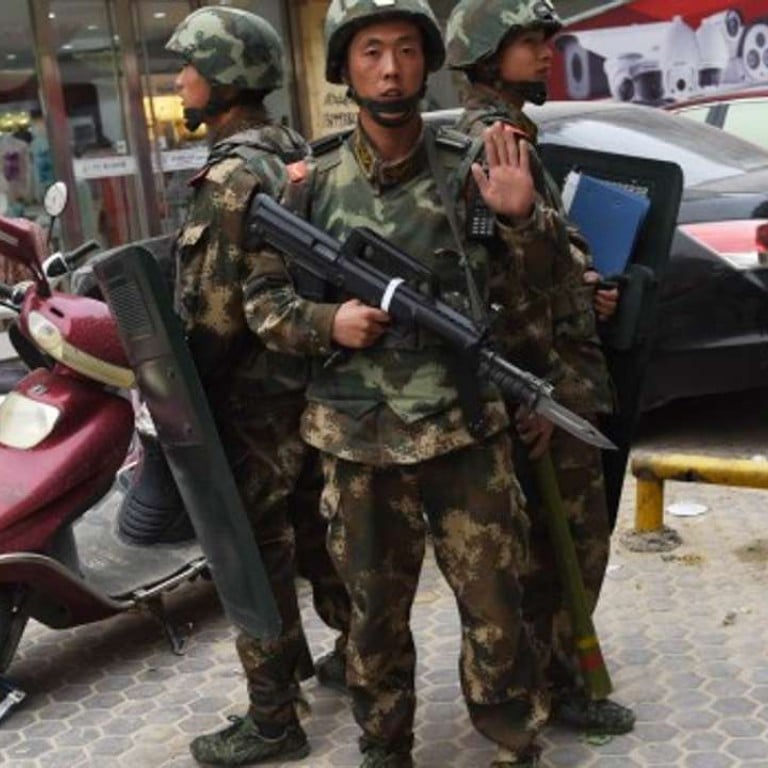 Eight killed in Xinjiang knife attack: police shoot three attackers
Ten people were injured before police shot dead the three attackers
Eight people were killed in a violent attack in China's restive region of Xinjiang on Tuesday, mainland media reported.
A news portal of the Hotan government reported on early Wednesday morning that three knife-wielding men attacked and stabbed multiple people in Pishan county. Police shot dead the three attackers.
Ten people were injured in the attack. Among them, five were certified dead after being sent to hospital.
Social order has been restored and an investigation is ongoing, the report said. The identity of the attackers were not disclosed.
Xinjiang has been plagued by violent attacks over the years, which Beijing blamed on Uygur separatists.