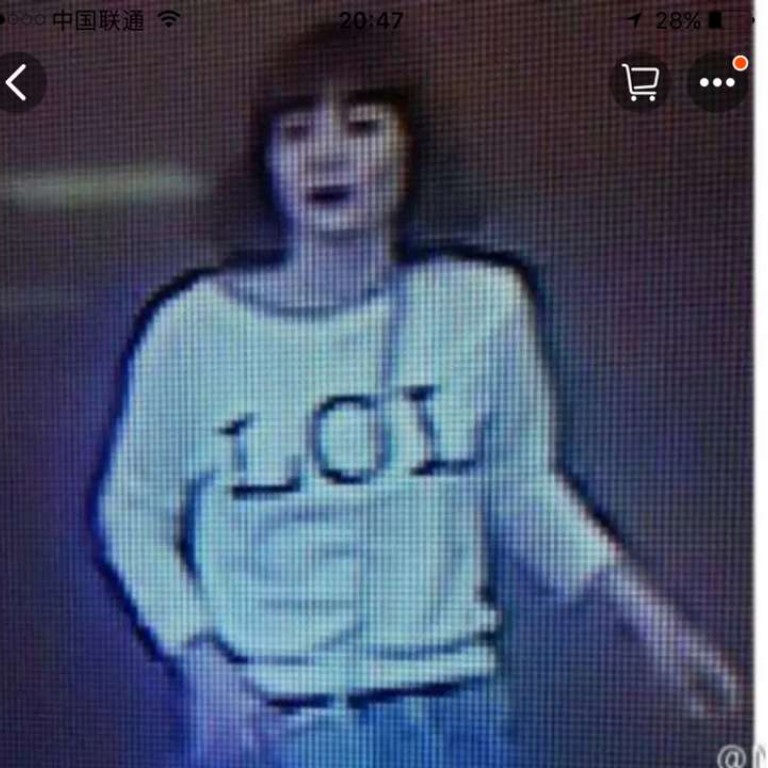 Fashion victim: shirt like one worn by suspected assassin briefly for sale on Taobao
Top with logo "LOL" offered by China's leading online retailer for 6,324 yuan
A white top with the logo "LOL", which was worn by a woman suspected of involvement in the assassination of the half-brother of North Korean leader Kim Jong-un, was briefly available on Taobao.com for 6,324 yuan (HK$7,146).
Dubbed the "same Tee worn by North Korean female spy", it was quickly removed from China's largest online shopping platform after it briefly went viral on the internet.
The item featured a picture of a woman reportedly captured on a surveillance camera at Kuala Lumpur's airport. Malaysian media reports said she was a suspect in the killing of Kim Jong-nam.
Taobao is known for offering quick copycat versions of fashion items almost immediately after they have been worn by famous people. Celebrity outfits seen in the CCTV Chinese Spring Festival Evening Gala were available on Taobao the day after the show was aired across the country for the Lunar New Year.