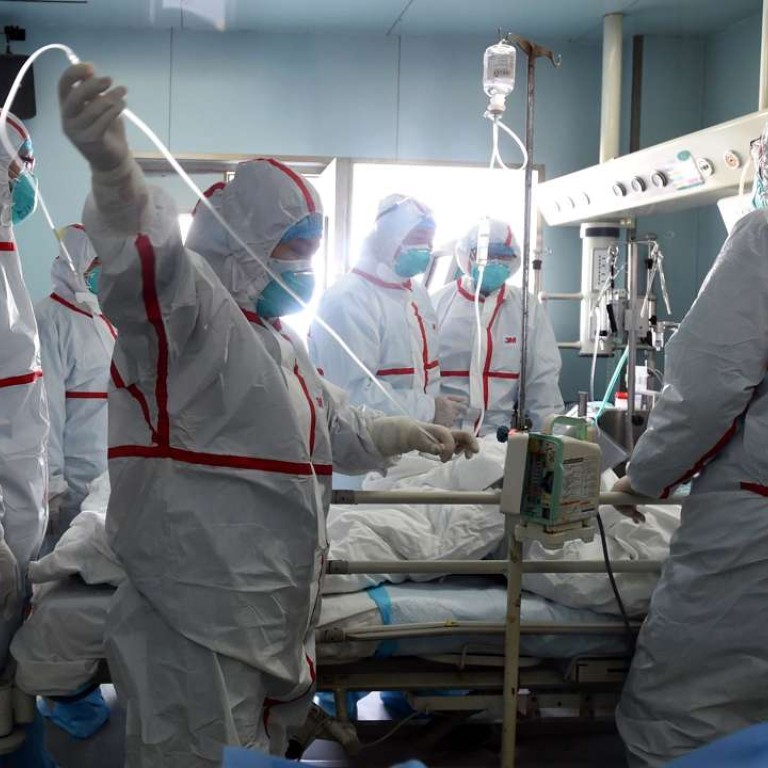 Mutation of H7N9 bird flu strain found in Guangdong patients
Samples taken from patients show genetic change but no sign of higher risk to humans
China has reported the first genetic mutation of the H7N9 bird flu virus with specialists predicting the change will result in more dead poultry.
The Chinese Centre for Disease Control and Prevention ­informed the World Health Organisation that the mutation was found in samples collected from two patients in Guangdong province last month.
The mutation suggested the virus had become deadlier to poultry but there was no indication it posed a greater risk to people, or made transmission among humans more likely, the centre said in a statement released on Sunday.
It came the conclusion after consulting experts with the agricultural ministry. Both patients had been exposed to dead poultry. One had been discharged while the other was still receiving treatment.
The centre said 105 people who were in close contact with the patients were being monitored, but none had developed symptoms of bird flu.
Agricultural authorities had also found four poultry samples that might contain the mutation but further study was necessary. The poultry samples were also collected in Guangdong.
Shi Yi, viral infection researcher at the Chinese Academy of Sciences' Institute of Microbiology, said mutations in bird flu were not uncommon, and the H5N1 virus had undergone a similar change.
"There is no laboratory experiment yet, but based on previous studies on H5N1, it's possible for the mutated H7N9 to become more [likely to cause disease]," Shi said.
"But there is no proof to suggest any viral changes in existing infection channels or strength."
Guan Yi, director of the University of Hong Kong's State Key Laboratory of Emerging Infectious Diseases and the Centre of Influenza Research, said a H7N9 mutation would kill poultry more readily.
"Before the mutation, the H7N9 virus would only infect poultry intestines and the respiratory tract, but the mutation means the virus can travel to any organ of the chicken," Guan said.
Such a mutation would kill the chicken "in a few days".
While there was no indication the mutation would have a greater direct impact on humans, it could lead to more infections in people, given the higher risk of infection among poultry.
More than 100 people have died from bird flu this winter and many provinces have suspended the live poultry trade.
Additional reporting by Kinling Lo