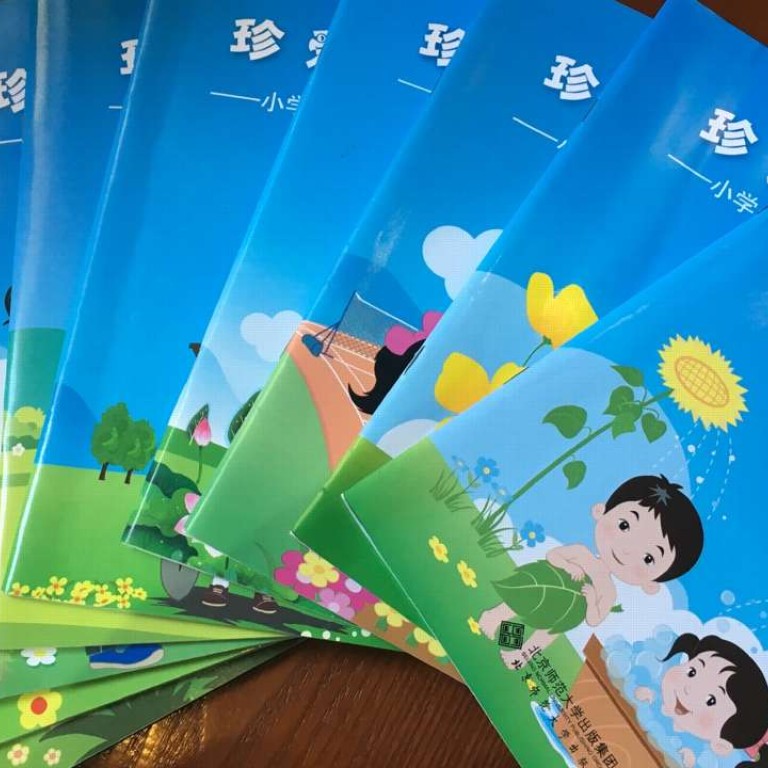 'Honest' primary school sex-education textbook in China slammed for going too far
Series for primary schools depicts sexual organs, positions and gay couples, drawing criticism online, but author stands by content
A series of primary school textbooks about sex has triggered debate on the Chinese mainland over what sort of content is appropriate to teach the subject to children.
The books contain illustrations depicting male and female genitals, couples having sex and various scenarios of children asking parents general questions about sex, including sexual abuse.
The series, called Cherish Life, is published by Beijing Normal University and intended for classroom instruction for children aged from six to 12, with more sophisticated versions introducing sexual orientation to older pupils.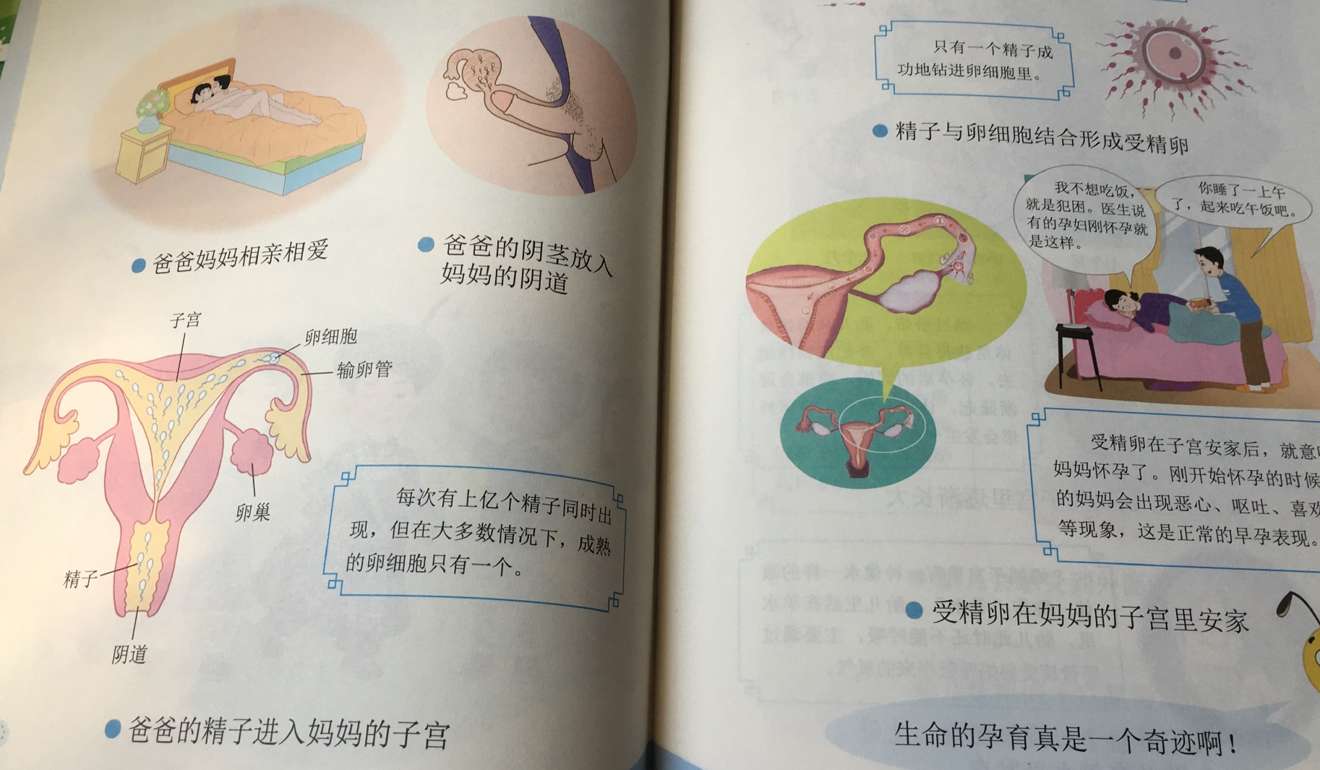 But not all parents are comfortable with the content, according to China News Service. One mother in Hangzhou in Zhejiang province found a copy of one book in a second-hand market at her child's school and posted her criticisms online. "Is it reasonable for a textbook to be compiled like this? I blush reading it," she said in a post on Weibo last month.
Sex education is a controversial topic on the Chinese mainland and many schools avoid the issue completely. But activists say that shying away from basic knowledge about sexual health puts teenagers at greater risk of unwanted pregnancies and sexually transmitted diseases.
The mother's post went viral, with readers divided in their reaction. Some applauded it for its "honest, unfiltered" depiction of human biology, with others saying the content went too far.
"The picture showing the mating process of men and women is absolutely unacceptable!" one commenter said.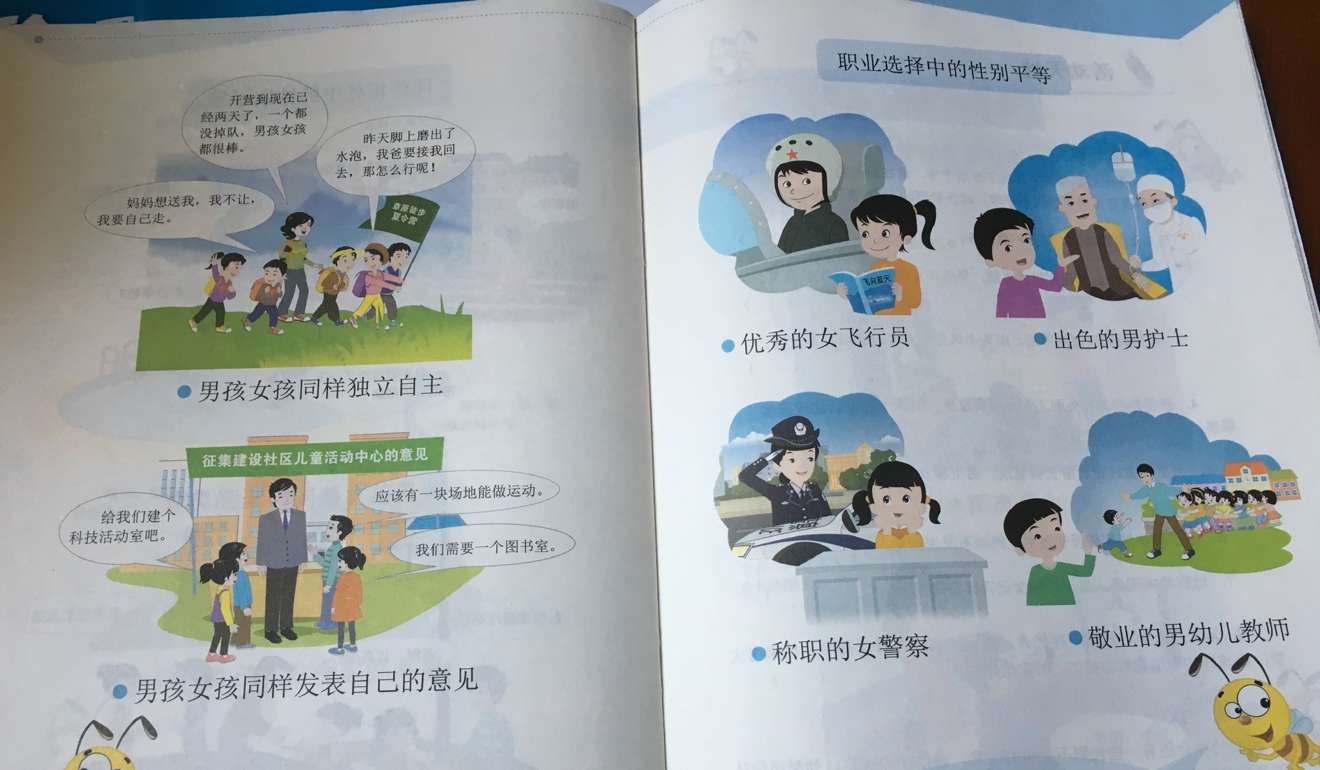 A spokesman for Zhejiang's education department told The Beijing News last week the series was not part of official teaching materials for schools.
But according to a statement by the publisher, the books have been used by 18 primary schools for children of migrant workers in Beijing. The series had been strictly reviewed before its release in 2010, the reportquoted the publisher as saying.
The series' author, Liu Wenli, said that while Chinese people traditionally believed that sex should not be taught in school, it was a "must-learn" subject in life, the report said.
"Now, the majority of sex-education materials focus only on introducing the development of the human body. But that's not enough," she said.
State-run People's Daily defended the series, quoting experts as saying the illustrations were aimed at giving children "true-to-life" explanations about sex.
Danlan, an influential gay website, praised the textbooks for being the first on the mainland to portray "accurate knowledge about sexual orientations".
In one illustration, two pupils ask their teacher about two women who live together. The teacher says: "Most people are attracted by their opposite sex, but some are drawn to those of the same sex. This phenomenon is very normal," the teacher says. "We should not discriminate against these people."