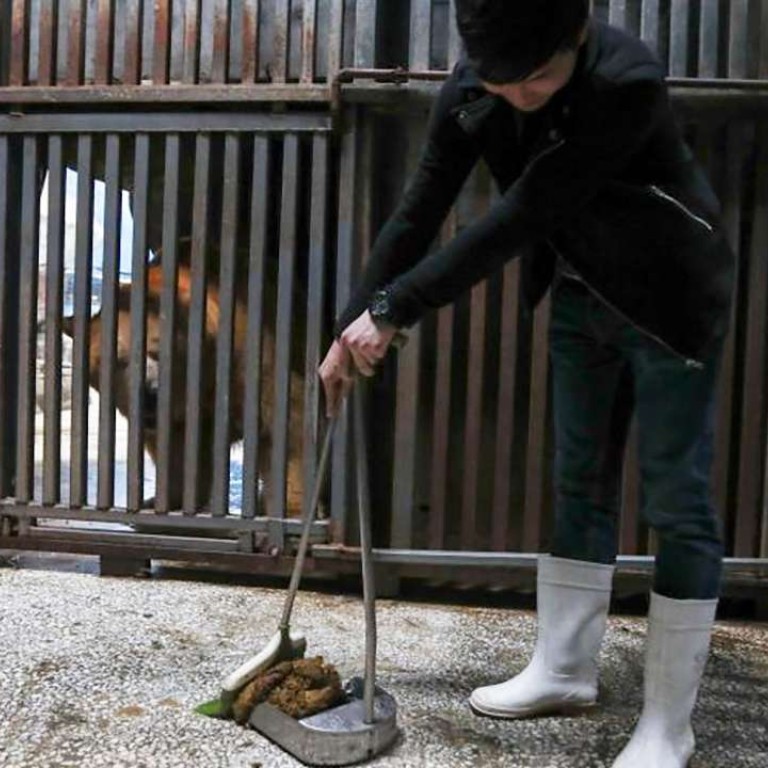 China residents pay to scoop bear poop, but leave with selfies
Ocean park charges visitors to clean out bear enclosures
An ocean park in central China's Hubei province is offering an experience in which tourists can pay 998 yuan (HK$1,120, US$145) to clean up after polar bears.
The three-hour service is available at Wuhan Haichang Ocean Park once a week, with applications needed a week in advance, China News Service reported on Thursday.
Little Li, a local man in his 20s who was the first to take part in the experience after it was offered on April 1, donned clothes and shoes provided by the park that are previously disinfected before entering the bear enclosure.
Applicants such as Li receive a quick health check and learn a little about of the animals in advance of their duties, the report said.
The participants clean the den, prepare food and feed the bears.
"It really costs money to smell poop, but it's quite funny," Li was quoted as saying. "It's hard to see polar bears, not to mention come into close contact with them."
In addition to learning more about the bears, the opportunity to take selfies with the bears is a huge attraction for the visitors.
"I posted the pictures on my WeChat account and immediately received 60 likes," Li said.
Park employee Chen Ting, who works in marketing, said: "It's the first time the park has had a programme targeting adults.
"It is a pilot to popularise science and knowledge of the animal for the public good, not for money. We actually don't want too many participants as that would disturb them."