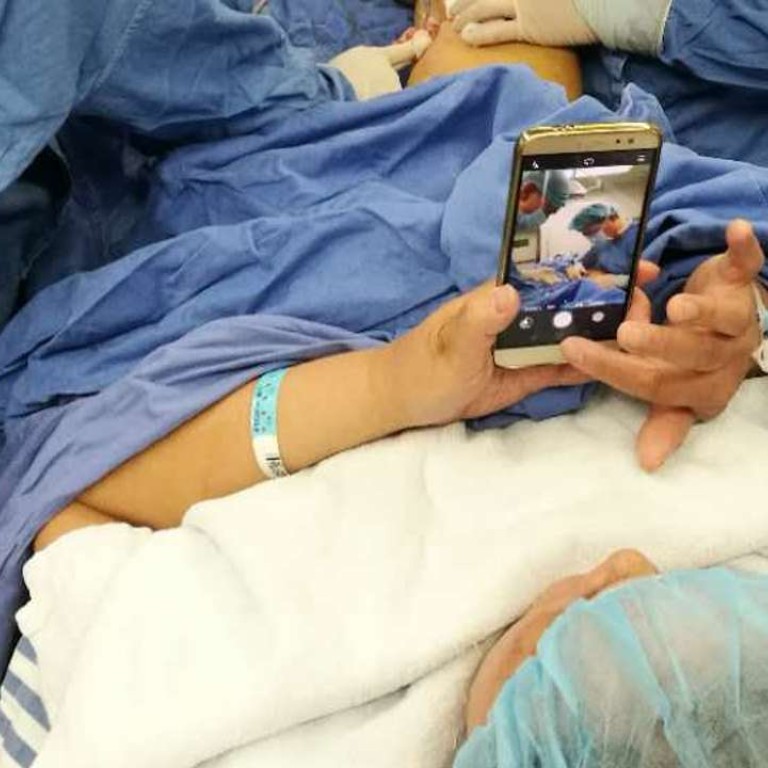 Chinese patient, 69, allowed to play with mobile phone during operation
Doctors made an exception to allow woman to use her mobile to help her relax during varicose vein surgery
An elderly hospital patient in eastern China played on her mobile phone at ease while undergoing an operation on her legs, mainland media reports.
The patient, surnamed Zhu, was allowed to bring her mobile phone into the operating theatre as her doctor wanted her to be more relaxed while she underwent the surgical procedure at a hospital in Hangzhou, Zhejiang province, the City Express reported.
Zhu looked at her friends' posts on WeChat and took photos of doctors and nurses during the operation, which took only 18 minutes, the report said.
"It was quite relaxed – not nervous at all," she said.
Zhu, aged 69, has suffered from varicose veins on her legs for more than a decade. Before retired, she was a skilled worker who always had to stand at work.
The doctor told the newspaper that patients usually were not allowed to bring their mobile devices into the operating theatre, but Zhu was feeling very anxious before the operation so they relaxed the rules to help her feel at ease.
The operation only needed local anaesthesia so Zhu was conscious the whole time, the doctor said.
He said that Zhu's phone was sterilised before she took into the operating theatre.
Zhu said she walked out of the room herself after the surgery and left the hospital the same day.