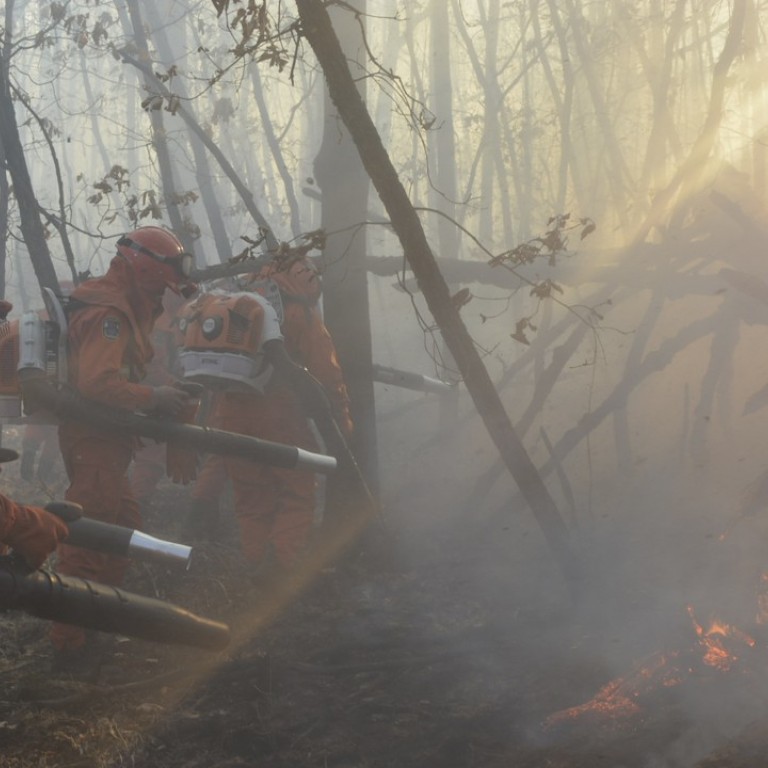 Thousands tackling huge forest fire in northern China
Blaze is the second serious fire to break out in a mountainous area of Inner Mongolia over the past few days amid high temperatures and dry conditions
More than 8,300 people are helping to fight a huge forest fire in northern China, according to media reports.
The blaze in Daxing'anling prefecture in Inner Mongolia has spread to over 5,000 hectares with two fronts of the blaze each stretching about 7km, the reports said.
It is the second large forest fire to hit the area over the past few days amid higher temperatures and dry conditions in the region this spring.
High winds have also contributed to the spread of the blaze.
The fire started at about noon on Tuesday, although the cause is not clear, the Shanghai-based website Thepaper.cn reported.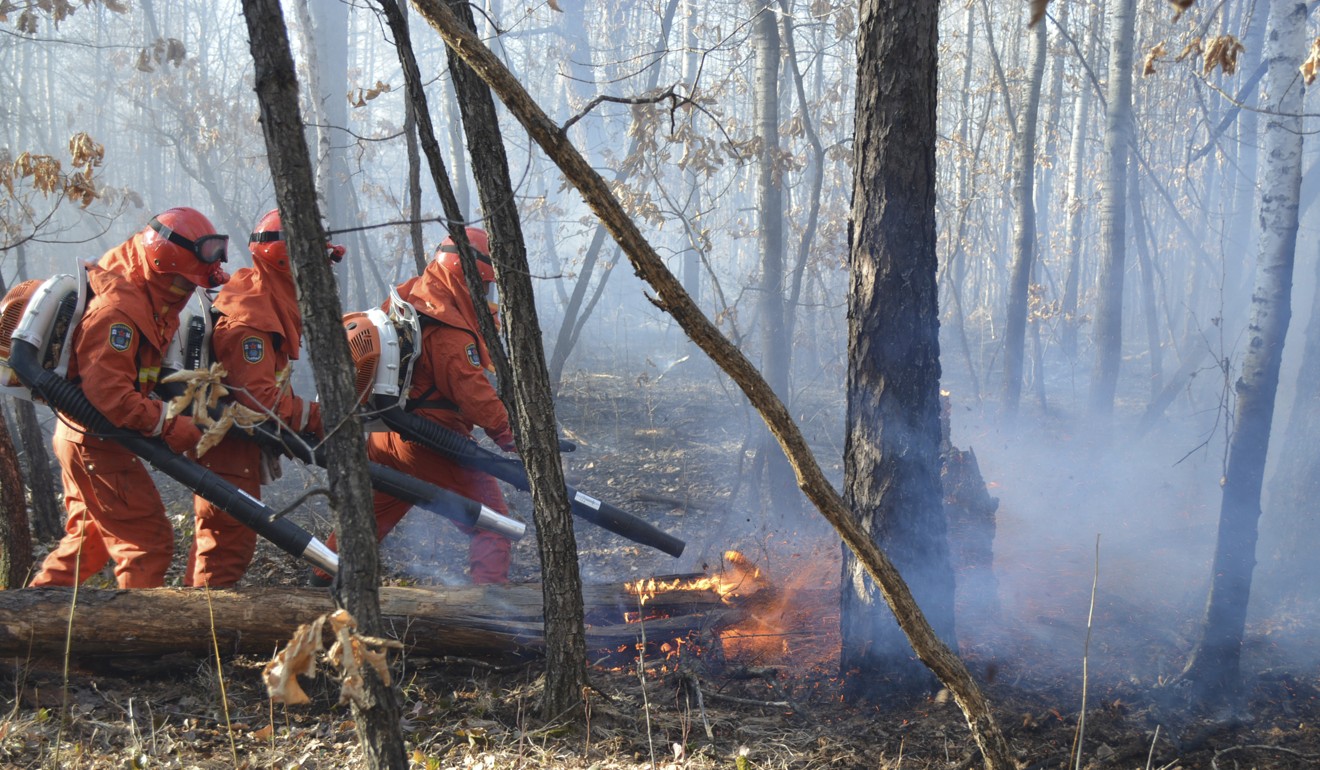 Daxing'anling is a mountainous forested area and the State Forestry Administration said a sudden change in the direction and force of the wind had spread the fire quickly to the southwest, putting firefighters in "extreme danger" and severely hampering efforts to put out the blaze.
More than 8,300 people, including 2,590 forest police have been deployed in the firefighting operation, with another 1,000 armed police in neighbouring Heilongjiang and Jilin provinces ready to back them up.
The fire broke out after another blaze in the same prefecture spread from Russia on Sunday.
More than 1,300 people and seven helicopters helped tackle the blaze.
The fire had weakened by Tuesday, according to state media reports.
This article appeared in the South China Morning Post print edition as: thousands in battle against forest blaze